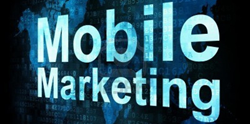 People keep their phones with them 24/7. Ignoring this area of marketing for urgent care leaves a lot of money on the table, and could eventually cost you.
(PRWEB) March 24, 2014
As of last February over 68% of all internet activity in the USA was done via Smartphones and Tablets. It is expected to hit over 80% this year. This is the fastest growing and most untapped area in Urgent Care Marketing. Here are 3 things that will help urgent care marketers dominate Mobile:
1. Having a mobile version of your website - Without this many website visitors that clicked a paid ad or found the link due to the hard work of SEO may hit the back button and choose another company. All of our Urgent Care clients have over 50% of their traffic coming from smartphones. This tells us that when people need Urgent Care they are on the move and need to find fast answers on their phone. If the website is hard to read on a phone it won't be the one chosen.
2. Having a mobile app - Having a mobile app is a great way to keep existing customers in the loop about important medical news and/or company promotions. This would help grow your repeat business and build brand loyalty. Since most clients have phones with them all the time it would be easy to get back in front of existing clients through things like "Push" notifications.
3. Mobile Text Club - Some patients won't want to download an app, but they would like to get updates and promotions via text. Text is another great tool to grow repeat business and build brand loyalty. It works very similar to a "Push" notification in a mobile app.
If you're striking out on any of these 3 concepts it's time for you to have a Free Consultation. We can help you get ahead of the mobile curve. It's fast paced and not slowing down so you need to get on board now. Click here to get started.
Read the full article on our website - http://www.urgentcare2point0.com/mobile-marketing-for-urgent-care-clinics/.