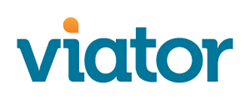 The Hamburg Card gives the self-directed explorer lots of options and plenty of great value.
San Francisco, CA (PRWEB) March 24, 2014
Unmistakably German yet seasoned with its own unique maritime vibe, Hamburg sits nestled along the Elbe River in northern Germany. Viator, the leading provider of tours and activities worldwide suggests travelers include Hamburg as part of their exploration of Germany, and experience its art scene, architecture, culture and cuisine. Hamburg has a lot to offer travelers in 2014 including a year-long celebration of Bach, the first Hamburg International Music Festival (May 9 – June 15), some hot new clubs and recently designated Michelin-recognized restaurants.
Exploring Hamburg
Hamburg is the second largest city in Germany and offers its 1 million inhabitants a very high quality of life along with a certain international flare all of its own. Travelers have some fun options for exploration in this bustling waterside destination.

The Essential Hamburg Combo Hop-on Hop-off Tour Cruise and Lake Alster offers travelers the opportunity to set their own pace with flexible schedules and multiple components. A great overview, the tour includes a hop-on-hop-off bus tour, and two cruises – one within the active harbor and another along the beautiful Lake Aster to see all the major attractions, including St Michael Church, Hamburg Harbor City and the infamous Reeperbahn red-light district!
Fun for the whole family, the Illuminated Hamburg City Tour and Evening Cruise explores the highlights of Hamburg punctuated by the cosmopolitan city's twinkling lights that sparkly brightly along the backdrop of the Lake.
Discover the fascinating riverfront during the Hamburg Riverside Tour Elbe River and enjoy the scenic views and city sights while you travel along the noble street of Elbchaussee to the lovely hillside district of Blankenese. Discover the famous staircase district of Treppenviertel on a guided walking tour of its labyrinth of stairs, and enjoy the spectacular views of Hamburg harbor.
More of the independent type? The Hamburg Card gives the self-directed explorer lots of options and plenty of great value including free public transit, discounts on theatre tickets, tours and restaurants, as well as free entry to popular museums including Hems Museum, the Hamburg Museum of Archaeology and the History of Hamburg and the German Customs Museum.
Shore Excursions
As a popular port for cruise ships, Viator has made it possible for cruise ship passengers to explore the city as well. Activities like the Hamburg Shore Excursion Sightseeing Tour Including Treppenviertel and the Elbe River and Hamburg Shore Excursion Hop On Hop Off Tour with Harbor and Lake Alster Cruises allow cruise travelers to plan their shore excursions independently of the cruise lines and experience all the highlights of Hamburg while in port.
Multi-day Excursions
For travelers who want a to experience more of Germany but don't want to do more planning, Viator has a selection of multi-day excursions that include visits to Hamburg as well as other popular cities like Berlin and Frankfurt as well as accommodations, transportation and some meals and activities included.

The 6-Day Tour from Berlin to Frankfurt Including Hamburg and Hamelin includes stops at top attractions along the way including Checkpoint Charlie, the Berlin Wall and Bellevue Palace, charming, historical neighborhoods of Bremen and Hamelin and a Hamburg harbor cruise and a drive along the scenic German Fairy Tale Route!
Discover more than 10 unique German cities during the 8-Day Tour from Frankfurt to Weimar Dresden Berlin and Hamburg. Travel through the centuries as you explore quaint medieval towns, cultural centers and historical neighborhoods, including several UNESCO World Heritage Sites.
For more information on travel to Hamburg, visit the Viator Travel Blog. Travelers can also stay up-to-date with the latest from Viator on Facebook (ViatorTours) and Twitter (ViatorTravel).
About Viator
Viator is the leading global tours and activities provider for travelers, delivering online and mobile access to thousands of curated trip activities including tours, attractions, shore excursions and private guides, in more than 1,500 destinations worldwide. In-house travel experts work with trusted local operators to ensure the quality and value of every experience, all backed by Viator's 24/7 customer service and global low-price guarantee. With more than 500,000 verified reviews plus exclusive videos and insider travel tips, Viator has everything a traveler needs to find and book the best things to do worldwide. In addition to the flagship site – Viator.com – travelers can book in advance or in-destination via the Viator Tours and Activities App, as well as local-language sites for European, Latin American and Asian travelers. Viator also provides tours and activities to more than 3,000 affiliate partners including some of the world's top airlines, hotels and online travel agencies. Founded in 1995, Viator is a privately held company headquartered in San Francisco with regional offices in Sydney, London and Las Vegas. Viator – travel with an insider.