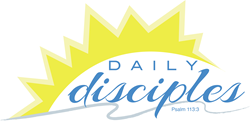 "Signing Bobbye and Tonilee at this time in their ministry growth is a real coup for us," Shepherd said.
San Diego, CA (PRWEB) March 25, 2014
The co-founders of a San Diego-based women's ministry have chosen the DRS Agency for literary representation, according to agency president David R. Shepherd.
Tonilee Adamson and Bobbye Brooks, founders of Daily Disciples Ministries, Inc., recently agreed to retain DRSA for representation of their trade book projects and will also engage the agency for consulting and other publishing-related services to enhance and expand their resources for women, according to Shepherd.
"Signing Bobbye and Tonilee at this time in their ministry growth is a real coup for us," Shepherd said. "These ladies are entrepreneurial and evangelistic about empowering women in an effective, honest, and spirit-filled way to be more fulfilled in their relationship to the Lord, their understanding of God's Word, and their interaction with family, friends, and those in the workplace."
As authors, Adamson and Brooks have written 21 Bible studies, three books, and over 400 devotionals during their ten years of ministry together. As media personalities, they host "The Way4Today", a weekly, live radio call-in program on San Diego's KPRZ and are regular guests on "San Diego Living", a daily television program on the CW network.
As Bible teachers and conference speakers, the pair conducts a weekly women's Bible study in the San Diego, and they have spoken at hundreds of women's events across the US, as well as continuing to host their own annual women's event in the San Diego area. This year they are launching the "Power of Friendship Tour with Bobbye and Tonilee", a series of women's conferences currently planned for 16 cities which has attracted such sponsors as Salem Communications and Logos Bible Software with others being negotiated.
"This new partnership with David Shepherd and his team has come along at a good time for us," Brooks said. "His experience and expertise in publishing and marketing will be instrumental in taking the ministry to a new level of effectiveness as we consider new opportunities that are being presented to us."
"Not only does he bring a certain skill set to the table," Adamson added, "David also shares our heart and vision for the ministry and has a genuine enthusiasm for our approach to it. That's a rare combination to have in a business relationship, and we're grateful to have him on board."
Adamson and Brooks are also the co-founders of Media 4 Women Enterprises, Inc., a for-profit company that helps women with all aspects of launching a new business including social media, digital and online media, web development, and marketing.
About Daily Disciples Ministries:
Daily Disciples Ministries, founded in 2004 in San Diego, California, is a Christian non-profit with a mission to encourage and empower women, through Biblical teaching and training, including Bible studies, daily devotions, women's events, radio programs, videos, and books.
About the DRS Agency:
The DRS Agency, based in Franklin, Tennessee, is a boutique literary representation and publishing consulting firm founded in 2008 by David R. Shepherd, a 20-year veteran of Christian publishing.