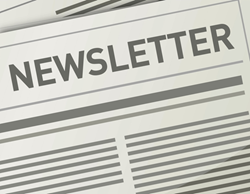 Just recently, Narconon Arrowhead of Canadian, Oklahoma released its new newsletter online, presented in an easy to read and sharply laid-out full-color graphic format.
Canadian, OK (PRWEB) March 24, 2014
The word newsletter is actually a shortened and combined form of two words, newspaper and informational letter. It is an effective way for an organization to communicate with its readers as well as others who are interested in the organization's activities and accomplishments. With the internet, newsletters have become a popular way to keep the public up-to-date on an organization's news along with the valuable and informative information germane to their professional field of endeavor.
Just recently, Narconon Arrowhead of Canadian, Oklahoma released its new newsletter online, presented in an easy to read and sharply laid-out full-color graphic format. In addition to its highly professional presentation, the newsletter contains four articles of interest to those involved in drug rehabilitation treatment field nationwide, as well as to the residents of Oklahoma specifically.
Some of the contents of this newsletter included:
An Overview of Accreditation by CARF
This first article details the results of the recent accreditation by CARF, the Commission on Accreditation of Rehabilitation Facilities. CARF, an independent, non-profit organization, has been an accreditor of health and human services programs since 1966. There are about 50,000 programs and services and upwards of 22,000 different locations in the Americas, Asia, Africa and Europe which are accredited by CARF.
Details of the CARF accreditation report are included in the article, with special attention to the strengths of the facility and its staff. Of much interest to any individuals seeking a drug-treatment program is one point of CARF's report wherein it is noted that Narconon Arrowhead patients routinely report they feel very looked after, cared for, supported and encouraged by the staff of the facility.
An Overview of 40 Years of Positive Treatment Outcomes
This article includes a colorful bar graph depicting the percentage of drug-free graduates of Narconon drug rehab treatment programs spanning a time-period of 1972 through 2013. Narconon Arrowhead's innovative Routine Outcome Monitoring (ROM) system, its purpose and use, is explained. It is noted that the ROM system in use at the Arrowhead center is a cost-effective and workable method of tracking and managing treatment outcomes, one which can serve as an excellent example to other treatment programs.
An Overview of Addicts in Recovery Seeking Spirituality
This article details the importance of religion and spirituality as a vital part of recovering from addiction, citing the findings of a recently published study by the National Center on Addiction and Substance Abuse at Columbia University.
The drug rehab Narconon Arrowhead is non-denominational, and teaches those on the program to respect the religious beliefs of others. The center has long-recognized the importance of spirituality and a person's religious beliefs as a vital part of an addict's recovery. Individuals on the rehab program have the opportunity to attend local religious services of their choosing.
Also cited is Anthony Master, a Narconon Arrowhead staff member who is currently conducting Bible Study for those who would like to attend on a volunteer basis.
An Overview of Oklahoman's Success Stories
The final page of this new newsletter features the stories of several of the many Oklahomans who have successfully completed the Narconon drug rehab program at Narconon Arrowhead, or are the parents of a successful graduate.
This newsletter showcases four special stories, accompanied by color photos of each person sharing their personal story of hope and achievement as they reclaimed their lives from addiction. As Greg, a Native American who freed himself from 27 years of alcohol addiction through the rehab program at Narconon Arrowhead said, "God and my grandfather's spirit guided me here."
To read the rest of his story, along with the other wonderful success stories in the February, 2014, Narconon Arrowhead Newsletter, please visit http://www.narcononarrowhead.org/narconon-arrowhead-february-2014-newsletter/.