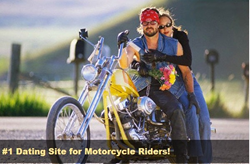 Los Angeles, California (PRWEB) March 28, 2014
In light of motorcyclists' recent fatalities in North Yorkshire, BikerKiss.com wants its members and other bikers to remember "Safety First". It surveyed its members about safety issues and their current biking habits. Bikerkiss.com wanted to know how aware they are of the potential biking dangers.
Of all the 1000 members that BikerKiss surveyed, 94% had a good habit of wearing helmets and only 6% didn't have a good habit of wearing helmets. That's very amateur for someone who's a fan of biking.
What about checking their bikes or equipment regularly? The survey found that 17% didn't check their vehicles or equipment regularly but 83% said they did. Checking vehicles and equipment regularly allows bikers to do preventive maintenance to avoid potential problems with their bikes.
A surprising 77% admitted they went way over the speed limit in their riding experiences. They often rode in a manner more suited to the racetrack than the common roads, and that usually leads to horrific consequences.
With 70 percent of the fatal crashes caused by rider error, BikerKiss is trying to persuade bikers to drive with more consideration. BikerKiss also offered advice on improving skills and tips on choosing helmets and other gear.
An analysis of the deaths over the year shows that bikers most likely to be involved were men aged between 40 and 59, riding high-powered bikes over 500cc. So BikerKiss paid special attention to this specific group and gave them more advice.
Remember bikers, safety first!
About BikeKiss:
BikerKiss.com is world's first, largest and most effective biker dating site for biker singles who are looking to meet other biker friends in the world! It is the best place for bikers and friends to get to know each other, establish relationship and talk about their interests, or to help each other.