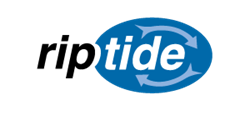 Riptide extends the capabilities of today's ECM systems allowing organizations to get more value from the documents they have stored in their repositories.
Toronto, ON (PRWEB) March 24, 2014
Crawford Technologies is honored to once again be recognized for its innovation by being awarded the Xploration 14 Technology of the Year Award by Xplor International for its Riptide™ product. The Xploration 14 Technology of the Year Award honors organizations that have conceived and developed an original concept leading to a significant advancement in the transactional document industry.
Riptide is an innovative output management platform that significantly extends ECM functionality to improve knowledge worker productivity and increase business process effectiveness.
"We are proud to receive this award and see it as a testament to our innovative development and marketing team," said Ernie Crawford, President of Crawford Technologies. "Riptide extends the capabilities of today's ECM systems allowing organizations to get more value from the documents they have stored in their repositories."
Riptide offers the following innovative benefits:

Increases productivity by building customer correspondence directly from multiple IBM ECM repositories.
Automates customer and client specific deliverables by building output based on business process rules.
Improves efficiency by utilizing the most efficient output device for content delivery.
Easily applies seals, watermarks or images that identify and enhance output packets.
Eliminates manual handling of output and free up users to perform additional tasks.
Summarizes output with TOCs and manifests to increases users ability to identify meaningful information.
Supports collaboration efforts by delivering annotated documents.
Optionally stores newly created correspondence in repository for customer service and regulatory requirements.
"Customers are telling us that the Riptide solution makes all the difference, changing 'days and hours' of work into 'minutes and seconds'," said Jay Baumgarten, Director of ECM Solutions at Crawford Technologies.
"Organizations in government, financial services, life sciences, insurance and healthcare use Riptide to build and output case packets to department and agencies involved in civil and criminal cases based on documents stored in IBM ECM repositories. Riptide saves time, reduce errors and eliminate the need for couriers and excess staffing."
About Xplor International
Xplor International, also known as Xplor® and The Electronic Document Systems Association®, was incorporated in 1981 as a not-for-profit association. Xplor's global network of regions and chapters are directed, organized, and governed by its members and represents thousands of professionals around the world.
About Crawford Technologies
Crawford Technologies is an award-winning, worldwide leader in print-stream transformation, document re-engineering, workflow, document accessibility and archiving software solutions. For nearly 20 years, Crawford Technologies has continued to grow and expand their solution offerings in the Enterprise Output Management (EOM), Enterprise Content Management (ECM) and Document Accessibility markets.
Since 1995, Crawford Technologies' award-winning solutions have helped over 1800 companies around the world reduce costs associated with multi-channel customer communications' by delivering bills, statements and other mission-critical transactional communications to their customers in the format preferred by each customer. This includes print formats for laser and inkjet printers, online formats like PDF, HTML and XML and alternate format documents in Braille, Large Print, accessible PDF (PDF/UA), Audio and E-text for visually impaired and print-disabled customers.
With CrawfordTech's range of unique software products and services, our clients simplify, automate and extend document delivery cost effectively - irrespective of current, legacy or future standards in infrastructure or document output. These clients, including four of the top five US banks, four of the top five US insurance companies and four of the world's top five car manufacturers, are realizing high-value results as costs associated with document processes are minimized through automation, new opportunities for savings across critical communications are realized and they react quickly to changes in regulations, policies, business requirements and technical infrastructure.
CrawfordTech's quality software, expert support and transactional document business knowledge help clients to meet operational, service, marketing, legal and compliance requirements and automate the delivery of billions of communications to their customers annually. Simply put, companies look to Crawford Technologies for a platform-independent approach, leading system performance and superior output fidelity. Please visit http://www.crawfordtech.com to find out more about CrawfordTech's clients, people, partners and solutions.
For media and other enquiries please contact the CrawfordTech Press Office:
North America Tel: +1-416-923-0080
UK Tel: +44 (0)20 3289 4724
media(at)crawfordtech(dot)com
http://www.crawfordtech.com