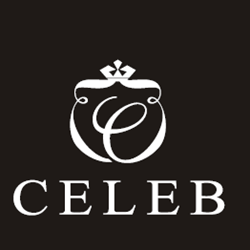 (PRWEB) March 24, 2014
TheCelebrityDresses.com, the #1 online store selling celebrity inspired evening dresses and prom gowns has announced a 40% discount on their 2014 prom dress collection. The promotion will benefit ladies shopping unique and affordable prom dresses all over the world.
TheCelebrityDresses.com has a huge collection of more than 6000 styles of formal dresses at very low prices. Many of the cocktail dresses and bridesmaid dresses in their collection are on sale for less than $100. Designers at TheCelebrityDresses.com boast great talent blending popular fashion element with red carpet fashion trend to create unique formal dresses.
In the past few months TheCelebrityDresses.com has created more than 100 unique prom dresses, most of which are inspired by red carpet dresses seen at major red carpet events like the Academy Awards and the Golden Globe Awards. TheCelebrityDresses.com aims to make it possible for every girl to dress like a movie star at their events without breaking their bank.
Choosing a celebrity inspired prom dress is always a smart idea for fashion minded girls who are shopping on budget. It will save their hard earned dollars without sacrificing their style. Buying a prom dress from a local boutique is an ordinary choice for prom dress shopping. However girls often get embarrassed when they run into other girls wearing the same dress. Designer prom dresses in shopping mall usually tends to be much more expensive than the affordable celebrity inspired long and short prom dresses offered at TheCelebrityDresses.com.
TheCelebrityDresses.com, established in 2010, has made tens of thousands of prom dresses for girls all over the world during the past 4 years. They have more and more repeated customers thanks to their ever improving craftsmanship and friendly customer service.