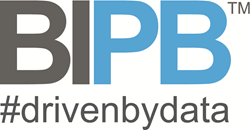 Exchanges face acute challenges and opportunities with generation of unprecedented velocity and volume of Data.
London, United Kingdom (PRWEB UK) 25 March 2014
BIPB, the global Big Data and Analytics consulting firm, has announced participation in the World Exchange Congress 2014, the annual event discussing strategy, opportunity and innovation for trading venues globally.
The successful event, now in its 9th year, will be held at the St. Regis Hotel, in Doha, Qatar, and add special focus on Data Technologies and Methodologies to its agenda for Exchange attendees joining from 50 countries around the world.
BIPB will host a Data Workshop where executives can get hands on with Data Modelling, Data Visualisation, and Data Integration using BIPB's unique approach to Big Data – promoting end-user simplicity, self-service, and visual data transformation. Led by Clemens Baader, Head of Data Science at BIPB and formerly a derivatives trader – this will be an invaluable opportunity for executives to get hands-on with their Data and 'lift the veil' on what is widely regarded as a specialist art.
"Data Analytics is for the fourth year [source: Gartner 2014] a top priority for CIOs, but it's only in the past twelve months that issues concerning Data have featured as a mainstream topic" said Baader on his upcoming workshop. "The skills shortage in this area is widely discussed but the art of handling data is surrounded in mystery, which is why the team at BIPB is so keen to share an understanding of the principles of the new Science of Data with all who are experiencing unprecedented pressure on their organisations due to the tsunami of Data we deal with today".
Caroline Steinort, Conference Manager at Terrapinn added, "Exchanges face acute challenges and opportunities with generation of unprecedented velocity and volume of Data. There is a need for a fresh approach to understand and derive value from this new landscape, and it's this fresh approach we seek to introduce with thought leaders attending the World Exchange Congress."
Dr Robert Barnes, CEO of Turquoise, the pan European MTF, and Non Executive Director of BIPB, will serve as the invited Chairman on Day 1 and introduce this year's themes of Integrity and Insight. Attendees at this year's World Exchange Congress are eligible to claim up to 10.75 hours of qualifying Continuing Professional Development credit in partnership with the Chartered Institute for Securities & Investment.
Charles Radclyffe, CEO at BIPB, invited to speak during a plenary panel, adds, "Integrity requires transparency, and transparency requires competent Data handling if it is to ever be achieved. We look to analyse any data, at the speed of business – and we believe that Exchanges serving Markets, Developed and Emerging, have an opportunity to embrace now the new methods of handling Data. It's akin to the technology leap cellular networks provided to the telecommunications industry and how mobile phone network providers are the communications exchanges of the 21st Century".
About BIPB
BIPB is a specialist Big Data and Analytics firm with an established and growing global presence.
Its team of experts provide an end-to-end service from technology selection advisory through to solution retirement and migration. It aims to help people and organisations make better data-driven decisions in an increasingly complex environment, serving clients in the UK, United States, South Africa, Singapore, and France.
To better serve international clients with a global outlook, BIPB founded the Business Intelligence Experts Alliance (http://www.biexall.com), an organisation that promotes best practice in Big Data and Analytics solutions through collaboration across the leading specialists in the industry.
About Terrapinn
Terrapinn operates from a network of offices in London, New York, Singapore, Dubai and Johannesburg. They curate events that are aimed at stimulating the brain, spurring creativity and facilitating meetings. Their conferences are major industry gatherings focusing on strategy, innovation and technology and their trade exhibitions are marketplaces for global businesses.
BIPB Media contact:
Jo Cresswell
Consultant
Rostrum Communications
jo(at)rostrumpr(dot)com
+44 (0)207 440 8675
+44 (0)7787 510 274
Terrapinn Media contact:
Paul Gilbertson
Marketing Director
Terrapinn Limited
paul(dot)gilbertson(at)terrapinn(dot)com
+44 (0)20 7092 1245
+44 (0)20 7242 1508