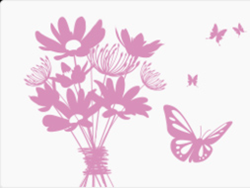 (PRWEB UK) 24 March 2014
First Capital Connect (FCC) will be sending a lucky passenger's mother or mother figure a bouquet of flowers and four tickets to the Savoy Hotel for Champagne afternoon tea this Mother's Day.
The competition is just one of the ways that FCC is celebrating its upcoming 8th anniversary, at the same time reminding passengers that 25%-plus cheaper Super Off Peak weekend and Bank Holiday tickets can now be used on any journey anywhere on the First Capital Connect network – as long as the trip extends beyond the London Travelcard zone.
FCC Customer Service Director Keith Jipps said:
"To celebrate eight years running the train service and to give our passengers better value for money, we are reminding people of our Super Off-Peak weekend tickets that are valid on almost all journeys and can save at least 25% - in some cases even 40%. They can also be used to gain 2-for-1 entry at many London attractions.
"And on top of this, we are delighted to be able to offer a fantastic Mother's Day prize to one very lucky mother or grandmother. The competition is very easy to enter and the winner and her family are sure to have a great day.
"During our eight years we've added almost 30,000 extra seats at our busiest times of the day across the network, new stations, new or upgraded trains and reduced crime by 36%. And there's more investment on the way which we'll be announcing shortly."
To enter the Mother's Day competition, simply visit firstcapitalconnect.co.uk to say what it is that makes your mother or mother figure so special to you.
FCC also has a host of fun ways people can join in the anniversary celebrations and have fun this Easter.
Anyone can collect an egg-shaped card from one of 13 stations, decorate and return it for a chance to win a giant Thorntons chocolate rabbit, craft activity pack and a family gift voucher to use at Cineworld (one for each station). Five runners up at each station will each receive a chocolate rabbit and a craft activity book.
The stations are: Bedford, Luton, Harpenden, St Albans, London St Pancras, Blackfriars, King's Lynn, St Neots, Royston, Welwyn Garden City, Hertford North, Finsbury Park and London King's Cross.
Visit http://www.firstcapitalconnect.co.uk for more information.
ends
Editor's notes:
First Capital Connect (FCC) started its franchise on 1 April 2006. FCC operates trains from London to Bedford, Brighton, Wimbledon and Sutton on the Thameslink route and Peterborough, Cambridge and King's Lynn on the Great Northern route.
Approximately 180,000 people travel with FCC every weekday – 95,000 on the Thameslink route and 85,000 on the Great Northern route.
Competition entrants for the Mother's Day prize are allowed to submit both the names of their mother, grandmother, auntie or whichever mother figure they have in their lives. The competition closes Saturday 26 March, and terms and conditions apply (see http://www.firstcapitalconnect.co.uk for details).
Super Off Peak day return tickets give at least 25% savings on standard day return tickets and over 40% in some cases.
Example adult fares:
Off-Peak Day Return Super Off-Peak Day Return Saving
London Terminals to Cambridge £23.70 £16 32%
London Thameslink to St Albans £11.80 £8.00 32%
Stevenage to/from Peterborough £15.60 £11.00 29%
St Albans to/from Luton £6.00 £4.00 33%
Bedford to/from Brighton £33.80 £20.00 41%
King's Lynn to/from Brighton £48.30 £33.00 32%