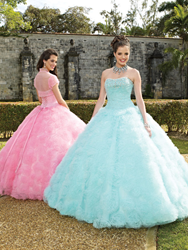 (PRWEB) March 24, 2014
Pickedlooks.com's new version website has come online. The company has improved its appearance and functionality based on the customers' suggestions. Its website was launched in 2005. And it has been redesigned for three times in the last ten years. This time, the company has redesigned the layout for the ball dresses busy season. To celebrate the launch of the new website, it is offering special savings on ball dresses NZ. Over 100 different styles are on sale, include ball gowns originally retailing $300 - $800, on sale for $100 to $300 off.
"We plan to develop a site which is clean and user-friendly." Industry ConsultantFie states, "We will continue to make changes and additions to the site to improve our customers' shopping experience."
President DMS encourages customers to make their orders early. "Our Ball Dresses Sale is truly the best time to buy your gown. Shop your dress earlier than the busy season comes. We update new product lines every week, check back often for more featured dresses in coming weeks!"
About Pickedlooks.com
Pickedlooks.com, a leading dress manufacturer, specializes in designing and manufacturing various styles of high quality wedding and event dresses. Numerous selections presented in dazzling pictures give ladies an enjoyable on-line shopping experience. The company wants to be a part of every important detail when it comes to a special event, and it believes this is why so many customers come back again.
Browse through the company's fabulous selection of styles and designs that fit your taste and style here: http://www.pickedlooks.com/ball-dresses-mc-1.html.