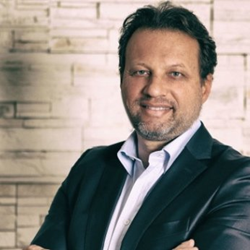 The race to the meccas of the third millennium has already begun, and new build housing will be its cornerstone.
Nice, France (PRWEB UK) 27 March 2014
Nice Properties New Build Real Estate Specialist Nicolas Viale who has one of the largest new build real estate portfolios on the French Riviera, will be giving a special presentation "Why you should consider new build?" at A Place in the Sun Live at the Olympia Exhibition Center in London on Sunday, March 30th at 14:45pm.
Nicolas Viale states, "We are seeing an increasing trend that the criteria for comfort and security is now the number one criteria for prospective buyers, ahead of pricing and location. The race to the meccas of the third millennium has already begun, and new build housing will be its cornerstone."
As with the recent release of his new book "Smart Housing: A New Era", Viale will also reveal some insights from his new book that talks about a silent revolution currently happening in the new build industry and his predictions for the next 10 years to come in the development of this industry.
Nice Properties participation at A Place in the Sun Live, where they will be showcasing the latest vacation style properties for sale on the French Riviera at booth FR1 in the French Village, is their second show in London this year as a part of an international campaign "Just Brilliant - Invest in the French Riviera" that offers their clients a bespoke service for all aspects of investing and purchasing real estate on the French Riviera.
Michael Fusaro, CEO of Nice Properties Real Estate Group explains. "After many years of working with our clientele from the UK, offering a complete package as a one-stop shop basically, is so much easier for our clients when buying property in France."
Along with Nice Properties, My Place Riviera, a subsidiary of London based design house, Callender Howorth, will be offering furniture packages and design options for clients who either are looking to buy property or currently have property in France.
Fusaro further adds, "Our cohesive service approach for our international clients allows us to make sure that their entire purchasing experience is easy so that they can quickly get their personal lives set up here...in the end that makes our clients very happy."
About A Place in the Sun Live exhibition
A Place in the Sun Live is the official exhibition of the hit overseas property TV show and is the perfect place to find your holiday home, investment property or retirement pad abroad.
There's a world of overseas property information under one roof including over 160 property agents and developers selling thousands of properties, homes of all kinds from just £20,000 to over £1 million specializing in France, Florida, Italy and Portugal, along with free advice seminar and Q&A sessions with experts from across the industry. Exclusive show offers and discounts will be offered as well as a chance to meet A Place in the Sun's TV presenters Laura Hamilton, Jasmine Harman, Jonnie Irwin and Amanda Lamb.
About Nice Properties
Nice Properties is the French Riviera's leading real estate group specializing in the sale of luxury villas, vacation homes, apartments, new build residential projects and commercial real estate. Offering the most effective professional multi-lingual network of real estate professionals with 5 agencies along the Cote d'Azur from Cannes to Villefranche and two specialized departments for New Build and Commercial real estate. They provide bespoke client services with a sophisticated and seamless platform for the best real estate opportunities and investments on the French Riviera along including a strategic marketing portfolio covering both national and international markets. To find out more information please visit http://www.nice-properties.com.