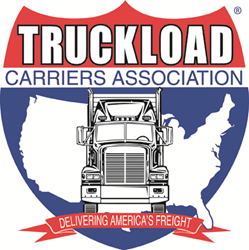 I was awed to see the overwhelming generosity of TCA's members.
Grapevine, Texas (PRWEB) March 25, 2014
To the delight of the leadership of the Truckload Carriers Association (TCA), last night's inaugural gala to benefit the organization's Scholarship Fund shattered all fund-raising efforts in recent memory! The fun-filled evening raised $200,000 and took place at the Gaylord Texan in Grapevine, Texas, during TCA's Annual Convention.
"I was awed to see the overwhelming generosity of TCA's members," said Debbie Sparks, TCA's vice president, development, and the organizer of the event. "So many members stepped up in so many unexpected ways—not just with great bids on our auction items, but by coming up with unique and creative ways to help out."
Companies and individuals could support the TCA Scholarship Fund Gala in three ways: by purchasing seats and/or tables, donating an item for the event's two auctions, and donating money. Participants in the event enjoyed a country-and-western-themed reception and dinner, the chance to bid on wonderful auction prizes (both silently and with an auctioneer), and spirited dancing to Lonestar, a multi-platinum, country-music quartet.
The Gala's primary sponsors were Pilot Flying J of Knoxville, Tennessee, and Freightliner Trucks of Duluth, Georgia.
"TCA is indebted to Pilot Fying J and Freightliner Trucks for wanting to open up the event to their fellow associate members," said Josh Kaburick, chairman of the TCA Scholarship Fund and the COO of Earl L. Henderson Trucking Company of Salem, Illinois. "They expressed the hope that their fellow associates would buy tables at which they could seat their invited guests – TCA member companies who are current or prospective clients. Our associate members embraced the opportunity, which helped to make the event even more of a success."
One of the items up for auction was called "Healthy Fleet." This prize was in great demand because health and wellness has become very important to the trucking industry, and because improving driver health is one of the key objectives in TCA's new strategic plan, which was adopted last fall.
Provided by Healthy Trucker, the "Healthy Fleet" package is a 12-month service that will give the winning motor carrier the tools it needs to help up to 1,000 employees and/or independent contractors improve their health-and-wellness habits. Such tools include online health assessments, a personalized health and fitness plan, a phone call with a Healthy Trucker coach for each participant, free phone apps to monitor daily activities and food intake, the weekly Healthy Trucker e-newsletter, and other resources.
Since 1973, the TCA Scholarship Fund has been providing scholarships for students affiliated with TCA members. Scholarships are awarded to students associated with the truckload industry without regard to sex, race, color, national origin, or religion. Prospective scholarship recipients must meet certain requirements, such as financial need, scholastic achievement, and high character and integrity.
Applications for the 2014-15 scholarships will be due in June 2014. For more details about TCA's Scholarship Fund, visit http://www.truckload.org/Scholarships or follow TCA on Facebook—http://www.truckload.org/Facebook—and Twitter—http://www.truckload.org/Twitter. You can also follow what is happening at the convention with the hashtag #2014TCA.
Photos: http://bit.ly/1kIOfI3
# # #
TCA is the only national trade association whose collective sole focus is the truckload segment of the motor carrier industry. The association represents dry van, refrigerated, flatbed, and intermodal container carriers operating in the 48 contiguous states, as well as Alaska, Mexico, and Canada. Representing operators of more than 200,000 trucks, which collectively produce annual revenue of more than $20 billion, TCA is an organization tailored to specific truckload carrier needs.