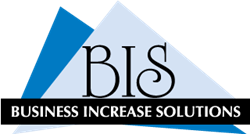 (PRWEB) March 25, 2014
Tim Tupper of Business Increase Solutions, favorably known also as BIS, would like to welcome Dr. Timothy Daley to the team. Dr. Daley brings 25 years of Proprietary IT design, utilizing innate "gift mix" and technology as a vehicle to pinpoint one's successful path of work with accuracy.
Dr. Daley will be working with Business Increase Solutions clients to improve and increase career success and vocational peak performance. Targeting from the onset one's vocational track for success is the key for saving time and money. Educational training is expensive and time consuming; this technology takes the guesswork out of "what should I do with my life as a career?" This will be accomplished because Business Increase Solutions will be providing clients with career track insight, utilizing statistically validated protocols, the future of job satisfaction and empowerment, using technology.
BIS's proprietary technology is completely integrated with the ONET system which is the DICTIONARY OF OCCUPATIONAL TITLES ONLINE developed by the United States Government as a comprehensive one stop site for vocational fulfillment and education. Which states have the jobs, how much they pay, and current availability, all at the command of the user upon completion of the protocol? In essence, a data map of one's life to vocational fulfillment.
BIS's technology is nationally validated with validity and reliability scores (alpha scores) assuring a minimum of 90 plus percent accuracy. Guess work and subjective "gut feelings" during one's career exploration has become a thing of the past. BIS can private label this technology to suit any college, or high school career planning and placement office with logo, style of marketing and custom application utilizing the input and specific needs of the educational institution and the staff in service to the student body at large.
With this unique technology, educators, counselors and staff will be able to guide students into accurate vocational paths of fulfillment drastically reducing dropouts and frustration due to change of majors in one's course of study saving thousands of dollars and precious time. This technology will allow users to reliably select their vocational direction, guaranteeing success, in a shorter period of time.
Tim Tupper and Dr. Daley will still offer the top-notch training with measurable results that BIS has always been renowned for, in the world of consulting. Their efforts, because of the proprietary technology that is now available to clients, will enhance the services offered and also provide a service never before available with such accuracy and statistically validated results because, technology, is the key to excellence and efficiency in procuring one's vocational map for success.
Please join BIS in welcoming Dr. Tim Daley and the proprietary technology for greater service, to our clients, the new standard of excellence, as we "touch humanity", with passion, the primary objective of our consulting firm.
Tim Tupper, CEO Business Increase Solutions
(727)534-3530 Bistim(at)aol(dot)com
http://www.businessincreasesolutions.com