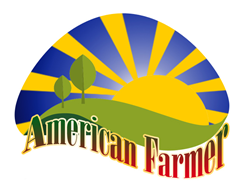 Hernando, MS (PRWEB) March 25, 2014
Sunbelt announced today that they will be featured in an upcoming episode of American Farmer airing later this year on RFD-TV.
In this episode, American Farmer will educate audiences on Sunbelt's line of proprietary products, which are designed and formulated for use on a wide range of agricultural crops. Audiences will be amazed by Sunbelt's products, when learning about these primarily auxiliary nutrient compounds containing major, secondary, and micronutrients as a base carrier with precise combinations and amounts of naturally occurring bio-stimulants, which help the crop realize its maximum genetic yield potential in the environment in which it is grown.
"Over 25 years ago, Sunbelt made the choice to get on the road and in the field with farmers across the Southern United States promoting and proving the benefits of using Sunbelt's line of products," said Wayne Durley of Sunbelt. "Yes, we have been in the field with our products. We have gained many good customers and many good friends in our quest to prove Sunbelt and its products. We sincerely hope this participation with American Farmer will grow more friends and customers," Durley continued.
In addition, American Farmer will inform viewers about Sunbelt's use of local distributors, like Braden Plant & Soil, LLC., to help in the distribution of Sunbelt's line of agricultural products. Braden Plant & Soil embraces both the traditional method of plant production as well as organic management. Their standard programs revolve around integrating the best of both worlds to create the ultimate production program that has shown to provide many benefits.
"Sunbelt products are designed and formulated for use where good soil fertility programs are in place to enhance the benefits that can be realized with other valid practices, products, and sound management programs," said Charlie Cowan, producer for American Farmer. "American Farmer is excited to enlighten our viewers on these amazing products."
About Sunbelt:
The thinking and philosophy of Sunbelt come from actively farming and being involved in agriculture for 50 plus years. Sunbelt is dedicated to providing agriculture with products that gives assistance to producers in their quest for higher yields with higher quality and improved profits. For more information call 901-496-5335.
About American Farmer:
American Farmer is a breakthrough program on a mission to showcase the latest advancements in agriculture and farming. From seed to harvest, livestock and more, our producers have traveled the country covering the people, places and issues impacting all areas of farm country.
American Farmer airs Tuesdays at 8:30 a.m. ET on RFD-TV as well as Tuesdays at 12:30pm and Saturdays at 1:30pm ET on FamilyNet.
For more information visit: http://www.AmericanFarmerTV.com or call (866) 496-4065.
Media Contact:
Charlie Cowan, Senior Producer / American Farmer
(866) 496-4065 x 875 / Charlie(at)AmericanFarmerTV(dot)com