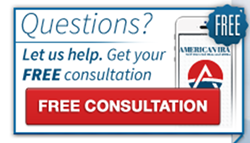 Passive Cash Flow from turn-key real estate is great, but you must ask a few simple questions; otherwise you're at the mercy of the promoter.
Atlanta, GA (PRWEB) March 25, 2014
Jim Hitt, CEO of American IRA-a national Self-Directed IRA provider, says "This is a unique opportunity to gain insight from a seasoned professional. Dan has decades of experience and we are very fortunate that he is sharing that information with our audience."
Dan Doran has been a national speaker, trainer and coach to real estate entrepreneurs for over a decade. Dan has trained thousands and created over a hundred training systems in the process.
In 2010 Dan was approached by a group of wealthy investors and asked to sell turn-key real estate to large groups, as that was all the rage at the time. After investigating the industry, Dan was shocked to discover the massive problems that most promoters of turn-key real estate created by selling sub-par houses for inflated prices to unsuspecting investors.
To help others avoid these problems, Dan created a series of simple questions that any investor can easily ask any promoter before investing in any turn-key real estate program. This webinar will arm investors with those questions and they'll understand the rationale behind them so they'll never get ripped off when they invest in turn-key real estate.
"Passive Cash Flow from turn-key real estate is great", says Dan. "But you must ask a few simple questions; otherwise you're at the mercy of the promoter".
Don't get ripped off. If anyone has an interest in investing in turn-key real estate then this webinar is a must for them to attend. It's free, it's informative and they can use it tomorrow to help them make better investment decisions.
Click here to sign up for this webinar.
About American IRA, LLC
American IRA is committed to providing every client with gold-level service, regardless of account size. Experience their expertise through their Certified IRA Services Professionals. Enjoy the value with one low, annual fee of $285 with unlimited assets and unlimited account values. American IRA clients love the benefit of no charge for "All Cash" accounts. The performance of the American IRA staff is unmatched with quick and efficient processing within 48 hours.
American IRA services thousands of clients and has over $300 million in assets under administration.
American IRA was built by investors for investors and brings their successful investment experience to the table providing excellent educational material showing the public that their Self-Directed IRA account can invest in a variety of assets such as real estate, private lending, limited liability companies, precious metals and much more.
American IRA is conveniently in Asheville, NC and Charlotte, NC and serves clients nationwide.