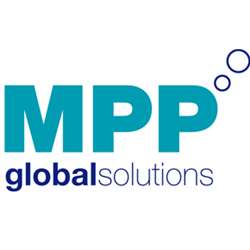 One of the biggest challenges facing publications is making the transition from print to digital media.
(PRWEB UK) 26 March 2014
The company produces two of the most iconic publications in Europe, Le Parisien and sports paper L'Équipe. Both titles have substantial readerships and Amaury Group is keen to maximise the potential of its digital offerings.
One of the biggest challenges facing publications is making the transition from print to digital media. With print and advertising revenues falling across the board, newspapers are focusing on digital to monetise content and generate new revenues.
Figures provided by Ecommerce Europe show that online sales are rising sharply across the continent. Europe overtook the US, which had been the market leader in online business-to-consumer transactions, in 2010. Along with Germany, Italy and Spain, France is one of the fastest growing digital markets in Europe, with online sales growth increasing by between 20 per cent and 25 per cent each year.
Amaury Group selected MPP for its new CRM solution because of their outstanding track record delivering ground-breaking digital subscription models in both the US and UK. Both territories have led the digital monetisation revolution and MPP have played a leading role in helping some of the world's largest publications migrate from print to digital.
Media companies in North America and Europe have demonstrated that consumers are willing to pay for quality online content and this is exactly what Amaury Group intends to provide in its Le Parisien and L'Équipe publications.
The firm already had a subscription system in place for the latter, but it lacked the flexibility and sophistication of MPP's eSuite - which consists of ePayment, eManager, eHQ and eDeveloper.
Amaury Group was particularly impressed with the speed and ease in which new products can be launched via the eSuite solution, also using eHQ to offer trials, promotions, discounts and voucher codes.
Extensive functionality within eSuite enables customers to choose an all-inclusive monthly subscription plan or pay for tokens that can be used in different parts of the website on a pay-as-you-go basis.
Philippe Carli, Chief Executive Officer at Amaury Group, said: "MPP's ability to deliver a cutting edge subscription and CRM solution in a short timeframe was a major factor behind the company's decision to select MPP. We were particularly keen to adopt a new system in time for the 2014 FIFA World Cup, which is expected to be a hugely busy period for L'Équipe. With an influx of new subscribers anticipated, eSuite can help Amaury Group cope with huge volumes of customer data.
"We scoured the market both locally and around the world and it was quickly evident to us that MPP's platform was the standout product for the requirement and strategy that we have."
By offering more subscription options, Amaury Group hopes to significantly boost its online customer base. It is more important than ever that media organisations do everything they can to improve the user experience with a centralised system providing a single customer view.
By using ePayment, the company can ensure readers who have already submitted their payment details can gain easy access to additional content with a "one-click" payment. Meanwhile, eDeveloper will be crucial as the publishing group embeds out-of-the-box functionality into their websites and apps.
With eManager, subscribers can manage their accounts, enabling them to update their payment details, view order history and keep track of their subscriptions.
The eHQ package is an advanced back office management tool that will enable Amaury Group to completely control payment features, such as managing products, product pricing and creating targeted marketing campaigns.
Paul Johnson, Chief Executive Officer at MPP, said: "We are now full steam ahead delivering CRM and monetisation services for Amaury in France.
"Home to world-famous titles L'Équipe and Le Parisien, the project with Amaury is particularly gratifying. Amaury is famed throughout France as innovators and leaders and we hope other companies will follow in its footsteps."
—Ends—
Notes for Editors
About MPP Global Solutions
http://www.mppglobal.com
MPP Global Solutions are the leading provider of Customer Relationship Management, Payment and eCommerce solutions to the Media and Entertainment sectors.
With over a decade's experience providing universal and secure eCommerce solutions, we understand today's digital challenges and recognise what is needed to make digital monetisation a reality, particularly in meeting the distinctive needs of the millennial generation. By understanding purchasing trends, consumer behaviour and using targeted offers and campaigns, the marketing possibilities are both extensive and exciting.
MPP offers a breadth of CRM, eCommerce and payment functionality which has helped to attract such high profile clients as BSkyB, The Times, The Sunday Times, The Daily Mail, el Mundo, The Telegraph, The Irish Times, Philips and Universal Music Group.
Together with being fully compliant with PCI-DSS and regulated to process, store or transmit payment details means MPP Global Solutions are a name to trust.
MPP Global Solutions
Centralise | Monetise | Analyse