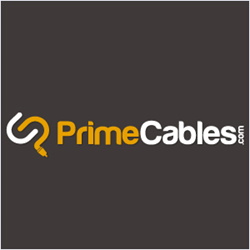 Montreal, Quebec (PRWEB) March 28, 2014
PrimeCables.com, wholesaler and a retailer of custom cables and accessories for home theater, networking, professional studios, and more has announced the immediate availability of a new range of surge protectors and power strips from Belkin and Philips. The products are idea to protect one's basic household electronics.
All the products are brand new, unused, unopened, and undamaged and sold in their original packaging. There are a number of different surge protector models available such as Philips 8-Outlet Surge Bar 2,160 Joules 4ft Cord and Philips 10-Outlet Surge Protect 2500 Joules 3ft Cord for home theaters to Belkin 6-Outlet Surge Protector and Belkin Surge Suppressor 12 Outlets 8 Ft Cord.
Belkin F5C400-300W 2 Outlet Dc/Ac Inverter is perfect for charging batteries for a cellular phone, portable computer, electric shaver, TV, or virtually any device while traveling. The inverter features fuse protection along with an audible alarm that sounds if the vehicle battery becomes too low and makes AC available anywhere. PrimeCables.com is also offering BelkinF9H120-CW 1045 Joules Wall Mount Home Series.
There are other products that provide premium power protection for both home and office including, but not limited to small home appliances, entry-level computers, peripherals, phones, fax machines, modems, etc. The entire product line of these new surge protectors and power strips from Belkin and Philips can be viewed online on their web site.
As a company that specializes in HDMI Cables and other Audio Video Accessories, PrimeCables.com aims to makes online shopping for cable accessories fun and easier to handle. They are always striving to meet the needs of their customers by constantly expanding their inventory of products. PrimeCables.com offers customers a wide range of premium quality cable products with the cheapest price and massive variety in the market.
About PrimeCables.com:
PrimeCables.com specializes in HDMI Cables and other Audio Video Accessories. They offer a variety of products such as Network Cat 5, Cat 6& Cat7, HDMI, SVGA, DVI, USB, FireWire, Fiber Optic, Security, Computer, Apple, and Audio cables as well as Speakers, Cable Testers and Organizers, and wall plates. They deliver remanufactured cables, adapters, USB cables, and cable accessories from both their Montreal and Vancouver warehouses.