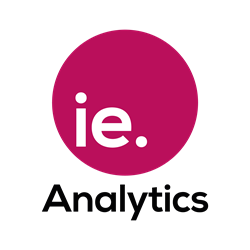 Chicago, Illinois (PRWEB) March 25, 2014
Successful companies know that hiring and retaining the right employees can be the key that drives business and organizational effectiveness. The HR & Workforce Analytics Innovation Summit will explore how these companies engage HR as a valued business partner and trusted advisor, and how they know that an investment in today's workforce analytics technology will ensure HR has the tools needed to create and maintain a top-notch workforce; one that is more engaged and able to thrive in changing environments.
New technology and analytics are proving to be invaluable in helping organizations improve people management decisions as well as control workforce costs. It allows development of cohesive workforce management processes and easy access to information about its employees - how they are evaluated, compensated and rewarded. Analytics can also be useful in determining where an employee's work may have multipurpose or cross functional value. "The vast amounts of data that HR now has access to, presents an opportunity to create and utilize a wide range of metrics for recruitment, retention, evaluation and performance," said Richard Angus, International Events Director. "The Summit will look at varying approaches to harnessing this opportunity".
The speaker lineup, made up of over 20 senior executives, includes Michael Sokol, Vice President, Workforce Planning & Analytics at Hewlett Packard. Michael will show how HP orchestrated the right balance between two different modes of thinking in order to empower its HR function. Karla Younger, Vice President, HR Shared Services at Coca-Cola explores a story of optimization and evolution within their function. Michael Cook, Vice President, Workforce Analytics at Credit Suisse will examine more closely an attrition model built at the company as a means of accurately understanding employee turnover. Blake Nicholson, Head of People Analytics at Facebook, discusses how they use workforce analytics to engage the right talent.
For a complete list of speakers, agenda and registration details for the HR & Workforce Analytics Summit visit: http://theinnovationenterprise.com/summits/hr-chicago2014.
####
About IE.: Innovation Enterprise, a CFO Publishing company is an independent business-to-business multi-channel media brand focused on the information needs of Senior Finance, Operations, Planning, Strategy, Decision Support & Advanced Analytics executives. Products include IE.Summits, IE.Finance, IE.Analytics, IE.Operations, IE.Strategy, IE.Membership and IE.Insights. Whether it's delivered online, or in person, everything IE produces reflects the company's unshakeable belief in the power of information to spur innovation.