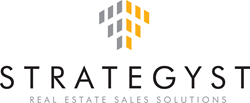 Hire us…Get us
Houston, TX (PRWEB) March 25, 2014
Strategyst LLC, a leading Texas-­‐based project sales organization of luxury and resort real estate within North America and the Caribbean, announced the addition of Steven Guy and Ron Barnes as the company's new partners. The move, announced by Arnold Seitel, founding partner, is a major part of the company's expansion program designed to meet "the complexities of today's market."
In making the announcement, Seitel said, "Our goal from the outset was to assemble the broadest based and most professional talent in the industry. The addition of Steven and Ron exceeds our expectations. When our clients take advantage of our leadership and expertise, they will have a Strategyst partner leading their professional team. "Hire us…Get us."
With sales of more than $500 million over the past 24 months, Strategyst LLC is a sales organization with expertise in positioning and marketing. They have successfully sold resort properties, urban, residential, luxury high-­‐rise, master planned communities, as well as internationally branded properties such as The Ritz-­‐Carlton, Orient-­‐Express, Marriott and Starwood.
Steven Guy has been associated with major real estate companies over the past 20 years, working with senior management teams in acquisitions, due diligence research, recruiting, business development and future markets potential. His experience and network of financial and developer contacts, has proven to be an important asset in the growth of key business development. Steven has been associated with land development, vertical construction and sales team development since the mid-­‐1980's. During the early 2000's, Steve joined the Fortune 250 Builder, Centex Destination Properties, and was responsible for coordinating the sales and marketing efforts of over $400 million in sales revenue for communities located across the nation.
Ron Barnes is a 25-­‐year real estate professional and is highly regarded for his ability to move organizations in new market directions. He has been the leading strategist in numerous key projects holding various roles as owner representative, developer, chief strategist, design and master planner, as well as sales and marketing leader. With a background in commercial development, Ron has lead master plan, architectural, design, public relations and legal teams to create ground up comprehensive project identities and brands that have outperformed the general market conditions and attract buyers and visitors otherwise unattainable. He joined Intrawest Resorts in 1999 to lead projects including Aspen/Snowmass Base Village, Four Seasons Peninsula Papagayo, the Copper Mountain $500m redevelopment, Icon Vallarta, Hard Rock Hotel San Diego and W Residences Hollywood.
As part of its expansion strategy, Strategyst has opened a second headquarters location in Sarasota, Florida and is planning an office in Scottsdale, Arizona. Seitel also noted the company would continue its strategic partnership with Mike Betcher, principal of B3 Communications.