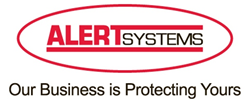 Not only does the presence of a CCTV security system deter criminals from acting in the first place, but it also allows police to better identify and track down suspects after the event
(PRWEB UK) 26 March 2014
As reported in the article, 'CCTV cuts spark crime fear,' published in the South Wales Evening Post on March 23rd 2014. People living and working in Neath and Port Talbot, South Wales, fear that crime rates may increase following further cuts to CCTV that are to be introduced. The cuts are being made in an attempt to save £175,000 from Neath Port Talbot council's CCTV budget, and will see the service become more automated aside from out-of-hours monitoring and calls.
Pontardawe councillor Linet Purcell said: "They raised the same issues that had been mentioned by the police officers — that once it became known that Neath and Port Talbot had no CCTV coverage then pick-pocketing and shoplifting would escalate. We are all aware that money is very tight but as I, too, share the worries expressed."
Business security specialists, AlertSystems, have commented on this move, expressing concern for the safety of the area if CCTV coverage is to be reduced. A spokesperson for the company said:
"Decisions to cut funding for CCTV and other security systems have become an increasingly common occurrence, and one that potentially has many negative consequences attached. Though money is tight for many councils across the UK and elsewhere, that doesn't diminish the importance of commercial security systems in regards to the safety and security of residents and workers in a particular area, and the news that £175,000 is being cut from Neath Port Talbot council's budget for CCTV is very worrying. Not only does the presence of a CCTV security system deter criminals from acting in the first place, but it also allows police to better identify and track down suspects after the event, and this makes it an incredibly important resource to keep."
AlertSystems manage and maintain over 5000 security installations throughout the UK and are specialists in providing business security solutions. Offering professional service and a complete range of security services such as monitored alarm systems, Automatic Number Plate Recognition and Avigilon CCTV security systems. AlertSystems offers effective and reliable solutions to security problems.