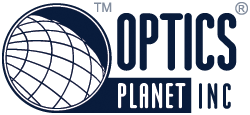 With the help of OpticsPlanet, this is going to be our best year to date.
Northbrook, Illinois (PRWEB) March 26, 2014
OpticsPlanet announces the Official Online Retail Sponsorship as well as Official Optics Sponsorship for two of the best competition 3-gun shooters in the nation; Jesse Tischauser and Kalani Laker. OpticsPlanet will be providing Jesse and Kalani with superior quality optics for their competition guns along with gear to help them in their race to the top. As part of these exclusive sponsorhips, Kalani and Jesse will help give customers at OpticsPlanet the ins and outs of 3-gun shooting via OpticsPlanet how-to guides and GearExpert.com blog posts. According to Jesse and Kalani, "With the help of OpticsPlanet, this is going to be our best year to date."
Jesse Tischauser brings years of shooting experience to the table as a former Army Staff Sergeant. His background has propelled him to a number of wins including; 1st place overall US Carbine Association Nationals 2013, Division Champion 2012 3 Gun Heavy Optics Division Champion, and 1st Team Pan American Shotgun Championship. Kalani Laker has been involved in competitive shooting for many years with his share of podiums including; 2013 Independence Day Rifle Match Overall Match Champion, 2013 2nd Annual WD Nighttime Championship Match Champion, and 2013 AR15.com ProAM Championship, 2nd Overall.
OpticsPlanet.com is excited to sponsor these outstanding 3-gun shooters for 2014. This sponsorship further demonstrates OpticsPlanet's commitment to providing customers with quality coverage and information regarding the world of shooting sports. You can watch Jesse and Kalani take down the competition on 3GN TV, airing Thursdays at 10 p.m. EST on the Sportsman Channel, and Fridays at 11 p.m. EST on the Pursuit Channel. Updates will also be make available on GearExpert.com.
About OpticsPlanet, Inc.
Founded in 2000, OpticsPlanet, Inc. is the leading online destination for technical and high-performance gear. OpticsPlanet, Inc. serves demanding enthusiasts and professionals who are passionate about their jobs, serious about their recreation, and devoted to their service. Currently offering over 700,000 items from 2,500 brands in 300 niche specialty categories, OpticsPlanet, Inc.'s wide selection of riflescopes, holsters, sunglasses, flashlights and more combined with great prices, in-house customer service and a knowledgeable team of specialists has helped it grow into one of the largest online retailers in the world.
In 2013, the company was recognized for the seventh straight year by Internet Retailer Magazine as one of the top 500 e-retailers in the United States. OpticsPlanet, Inc. has also been recognized by Inc. Magazine as one of the top 5,000 fastest growing companies in the country, and the Better Business Bureau has ranked them as A+.
Some of the stores in OpticsPlanet, Inc.'s portfolio include OpticsPlanet.com, Dvor.com– the world's first members only store devoted to gear – EyewearPlanet.com, Tactical-Store.com, and LabPlanet.com.