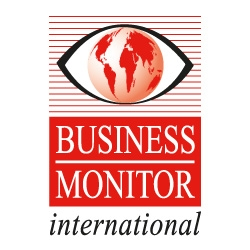 (PRWEB UK) 25 March 2014
Business Monitor has just released its latest analysis on the investment opportunities available in the petrochemicals industry in Asia in their new whitepaper Asia Investment Opportunities In Petrochemicals: Risk/Reward Analysis. The whitepaper includes Business Monitor's country comparative risks and rewards assessment for the Petrochemicals industry in Asia, as well as particular focus on four countries of interest – China, India, South Korea and Australia.
A snapshot of the whitepaper:
BMI View: This quarter has seen a significant fall in some key markets in our Asia Petrochemicals Risk/Reward Ratings (RRRs) as we assess the impact of the ongoing downturn in the Chinese market on regional producers. Developed markets such as Japan, South Korea and Taiwan have taken a heavy hit from the rising over-supply in North East Asia as well as falling country risk scores. However, South East Asia remains stable and Vietnam has enjoyed a leap forward in BMI's ratings. In spite of this divergence in scores, the rankings remain unchanged with South Korea holding its position at the top of the 12 countries assessed in BMI's Asia-Pacific Petrochemicals RRRs.
The key findings from Asia's Petrochemicals RRRs can be summarised as follows:

The region's average RRR score declined by 0.1 points this quarter as country risks were, on the whole, on the downside.
Trends varied across the region, with Japan and Taiwan reversing the improvements they saw in the previous quarter while other markets that previously recorded declines, such as China, Thailand, Malaysia and Philippines, now holding steady. The trends were therefore against the larger, mature and export-oriented producers, even though they offer greater stability and lower negative risk.
There remains a substantial disparity in petrochemicals output and demand throughout Asia, translating into a significant divergence in rewards and risks among the Asia Pacific petrochemicals markets. A differential of nearly 40 points exists between the top (South Korea) and bottom (Vietnam) countries in BMI's Asia RRRs table. This offers investors a range of rewards depending on their appetite for risk.
A recovery in the Chinese market would boost capacity utilisation, improve margins and potentially put China back at the top of our rankings. It would also lift the risk scores for South Korea and Taiwan, which have been increasingly orienting trade and investment towards China. However, this quarter China has shown no signs of improvement or deterioration in its long-term risk factors…
To read the rest of the whitepaper's key findings and to access the entire whitepaper along with even more of Business Monitor's expert views and analysis, please click here or contact Sarah Sutcliffe at Press(at)businessmonitor(dot)com.
Business Monitor is a leading, independent provider of proprietary data, analysis, ratings, rankings and forecasts covering 200 countries and 24 industry sectors. It offers a comprehensive range of products and services designed to help senior executives, analysts and researchers assess and better manage operating risks, and exploit business opportunities.