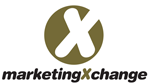 Knowing the industry provides many advantages both practical and tactical.
(PRWEB) March 25, 2014
Kansas City digital agency, MarketingXchange, has found a way to give their website designs an edge. By focusing on specific niche industries, they are able to combine their industry expertise and broad knowledge of the market to create extremely effective websites that generate leads through the search engines.
"Targeting individual industries and homing in on their specific needs, problems, advantages, etc. really gives us a competitive edge in the online marketing game." – Ryan Parshall, President, MarketingXchange.
Succeeding in the online world is extremely challenging for any business today. Search engines change the rules constantly, websites need to be designed from the ground up to be found online and convert leads once visitors get there. This involves not only strategic graphic design, but SEO (search engine optimization) skills as well. "Knowing the industry," Parshall says, "provides many advantages both practical and tactical."
MarketingXchange specializes in designing websites for several different industries including Heating and Cooling, Lawn Care, Legal, Healthcare, Plumbing, Education, Security, and Flooring. They started with the heating and cooling niche and now have 144 HVAC companies as customers. "We're excited, because there's room for growth in every niche we focus on," said Parshall. "Heating and cooling companies, contractors, lawn care professional, remodelers, and more know they're talking to people who really get what they do and know how to find people who need those services now."
MarketingXchange is a digital marketing company located in Kansas City that specializes in website design and lead generation for small companies in niche industries nationwide. Their web marketing services focus on SEO to get visitors to the website and conversions once they arrive.