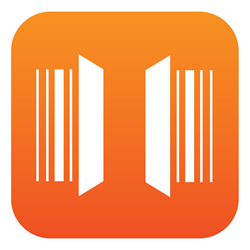 Miami, FL (PRWEB) March 25, 2014
DirectLiquidation.com recently added a 300-unit lot of different Apple iOS accessories, bringing the number of such lots to three by the publication date of this release.
According to the company's research and development staff, the addition of more iOS accessories to its inventory was necessary. A study performed by ABIresearch showed that smartphone accessories amounted to $20 billion in 2012. The same study indicated that smartphone accessory revenue will reach $38 billion in the future. With Apple remaining in the lead of the smartphone production race, it is only natural that the public demand more Apple iOS accessories.
Commenting in the new addition, a spokesperson from DirectLiquidation.com said, "We have always prided ourselves on offering our clientele with the best and most profitable lots around. When our R&D personnel predicted a surge in the demand for iOS accessories, we wanted to make sure that our members were prepared beforehand."
The private marketplace's first lot was listed on January 24, the second on February 14, and the latest on March 08.
January 24 Lot – Containing 1072 units, this lot offers untested customer returns that are clean and almost retail ready. About 90% of the smart covers, adapters, cables and EarPods included come with their original retail packaging. The remaining 10% are sold in brown boxes or plastic bags.
February 14 – This pallet includes 2391 units of Apple iOS Accessories, including lightning cables, cases, adapters and covers. Like the first lot, most of its contents come with their original retail packaging while the rest in brown boxes or plastic bags.
March 08 – The latest pallet in this category, this includes 300 units of cases, covers, EarPods and lightning cables. Like the other two lots, this one comes with retail ready merchandise, most of which is sold with original retail packaging.
March 21 Forward - Features unique listings of SKU DEEP listings. This means a lot of the same product or UPC in one listing. A great opportunity to specialize in a single more desirable iOS accessory and avoid the accessories you don't want.
To bid on any of these pallets or find other liquidation merchandise, please visit http://www.directliquidation.com/.
About DirectLiquidation.com
Bridging the gap between buyers and sellers and ultimately helping sellers increase recoveries on customer returns, end of life product and overstocks while, at the same time, helping sellers purchase that very same product at an attractive price. By providing analytics tools that are not easily available to small businesses, DirectLiquidation.com offers every available category of product within a specific industry and brings together retailers, manufacturers, liquidators, exporters, refurbishers, recyclers and of course, buyers & sellers. Combined into a single online destination, DirectLiquidation.com will finally eliminate the middleman, and bring buyers and sellers together.
Contact Details
To get in touch with DirectLiquidation, please use the following information:
Phone Number: 1-855-TRG-TRG1
Email address: sales (at) therecongroup (dot) com