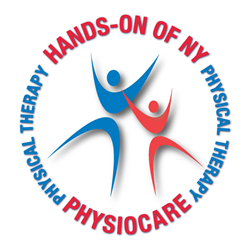 Our mission is to furnish our clients with reliable Physical Therapy services, improve their health toward independence and help them change their lives in a more positive direction.
Astoria, NY (PRWEB) March 25, 2014
Join Hands-On Physical Therapy of NY for their free bi-monthly "Help You Help Yourself" Wine & Cheese event entitled, "MANAGING Your KNEE ARTHRITIS," where attendees will find out ways to overcome this nagging ailment, so they will be able to return to their normal lives.
This very educational event will take place at the brand new state-of-the-art facility of Hands-On Physical Therapy of NY at 32-44 31st Street in Astoria, Queens on April 9, 2014 at 6PM.
The Guest Speaker will be Dr. Evan Schwartz, a prominent Orthopedic Surgeon in the New York Metropolitan area, who is affiliated with Lenox Hill Hospital. Dr. Schwartz received his medical degree from SUNY Buffalo School of Medicine and Biomedical Sciences, and has been in practice for over 25 years.
Friends and family are welcome to attend to this very unique event, where all attendees will learn how a PAIN-FREE lifestyle can make all the difference in the world.
Those in attendance will receive a free consultation card for physical therapy services, so that Hands-On PT's highly trained staff can discuss one-on-one any topic that ails participants at this event.
Call Hands-On Physical Therapy of NY at 1-888-626-2699 to reserve a spot today.
Spaces are running out fast.