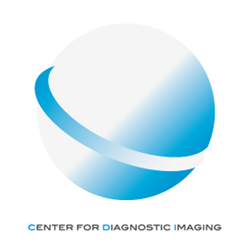 Miami, FL (PRWEB) March 25, 2014
Several breast biopsy procedures are used to obtain a tissue sample from the breast. A particular procedure may be recommended based on the size, location, and other characteristics of a concerning breast abnormality, especially if it is not clear why the abnormality exists. There are several types of breast biopsies. CBCC, a Comprehensive Breast Care Center in Miami, announces the Types of Breast Biopsies they now offer.
Fine-needle aspiration biopsy. This is the simplest type of breast biopsy and may be used to evaluate a lump that can be felt during a clinical breast exam. For the procedure, the patient lies on a table. A fine needle, one more slender than that used to obtain a blood sample or tissue sample, will be injected into the lump. The needle is attached to a syringe that collects a sample of cells or fluid from the lump. Fine-needle aspiration is a quick way to distinguish between a fluid-filled cyst and a solid mass and can be used to help avoid a more invasive biopsy procedure.
Core needle biopsy. This type of breast biopsy may be used to assess a breast lump that is visible on a mammogram or ultrasound or that a doctor discovers during a clinical breast exam. During this biopsy a thin, hollow needle is injected to remove tissue samples from the breast mass, most often through the guidance of ultrasound. Several tiny samples will be collected and analyzed to identify features indicating the presence of disease.
Stereotactic biopsy. This type of biopsy uses a mammogram to pinpoint the location of suspicious areas within the breast. For this procedure, the patient generally lies face down on a table. The breast is firmly compressed between two plates while mammograms are taken to show the radiologist the exact location of the area for biopsy. A small incision is made into the breast and several samples of tissues will then be removed for analysis.
Ultrasound-guided core needle biopsy. This type of core needle biopsy involves ultrasound. During this procedure the patient lies on their back or side on an ultrasound table. A breast ultrasound will be performed to detect the mass within the breast, a small incision is made, and a needle is inserted to take several core samples of tissue for analysis.
MRI-guided core needle biopsy. This type of core needle biopsy is done under guidance of an MRI scan. During this procedure, the patient lies face down on a scanning table. A breast MRI helps determine the exact location for the biopsy. A small incision is made for the core needle to be inserted and several samples of tissue are taken for analysis.
Surgical biopsy. During a surgical biopsy, a portion of the breast mass is removed for examination. (In some cases, the entire breast mass may be removed). A surgical biopsy is usually done in an operating room using sedation given intravenously and a local anesthetic to numb the breast. During the procedure, removal of the mass will be attempted. To help ensure that the entire mass has been removed, the tissue is sent for analysis to determine the margins of the mass. If cancer cells are present in the margins, some cancer may still be in the breast, and more tissue must be removed. If the margins are clear, then the cancer has adequately been removed.
The Comprehensive Breast Care and the Center for Diagnostic Imaging Centers specialize in the early detection of breast cancer. They utilize the best medical imaging solutions available, to best help the needs of each individual.
For contact please call 1 (800) 371 0002 or visit http://www.cdimiami.com/breast-care/contact/.