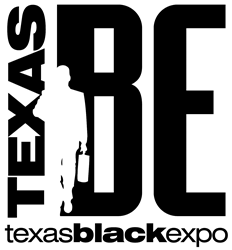 I can't wait to rock the crowd in Houston, but being a part of Texas Black Expo is bigger than my performance. - MC Lyte.
Houston, TX (PRWEB) March 25, 2014
Texas Black Expo, Texas' largest African-American empowerment festival, announced today entertainment icon and lyricist, MC Lyte, renowned musical group and actors Morris Day and the Time, acclaimed actor and choreographer Darrin Henson, and nationally-syndicated radio host Tom Joyner, are among the confirmed celebrity guests for 2014 Texas Black Expo. The business and entertainment festival is expected to draw a crowd of more than 25,000 to Houston, June 19 – 22, and will be chaired by Texas State Representative, District 139, Sylvester Turner.
"I can't wait to rock the crowd in Houston, but being a part of Texas Black Expo is bigger than my performance," said MC Lyte. "From my lyrics to my radio show to my philanthropic projects, I always strive to bring inspirational messages to make my fans feel good. Texas Black Expo also aims to empower others, and that's why I am enthusiastic to be a part of the weekend events."
The Grammy©-nominated lyricist, along with legendary music sensations and actors Morris Day and the Time, will perform live at "Texas Black Expo Old-School R&B Hip-Hop Concert," Saturday, June 21, at 6:00 p.m. at Discovery Green. Earlier Saturday, MC Lyte, syndicated radio personality, Sybil Wilkes, and best-selling author ReShonda Tate Billingsley, and other prominent female personalities, will lead "Diva Dialogue," the Expo's most popular panel discussion addressing hot topics of interest to women.
Also as part of the Expo, Tom Joyner, host of the "Tom Joyner Morning Show," will broadcast his syndicated radio show live from Houston, Friday, June 20. In addition, Joyner will host several Expo events throughout the weekend. Jeff Hoffman, successful entrepreneur and founder of Priceline.com, will also be a part of the action-packed weekend. Hoffman will provide business advice and insight to entrepreneurs from across Texas at the "Coffee and Conversation" breakfast on Friday, June 20.
"The Expo has become the largest African-American festival in the state because we continue to deliver beneficial programs and engaging events to the citizens of Texas," said Jerome Love, president, Texas Black Expo. "This is the most extraordinary line-up we've had since were founded 11 years ago. I know all Expo attendees will learn from and enjoy the impressive list of entertainers and notable business leaders."
The 2014 Expo is slated to have a long, epic list of celebrity guests, this announcement is the first of many to come in the next few weeks. Texas Black Expo will also feature a health and wellness exposition, business and youth empowerment summits, and a small business marketplace. For more information about Texas Black Expo events, including concert ticket purchases, or to become an exhibitor, visit http://www.texasblackexpo.com, or @TexasBlackExpo, #TBE2014.
About Texas Black Expo
Texas Black Expo is a non-profit organization with a mission to stimulate growth and development within urban communities by strengthening businesses, inspiring youth, and building better lives. Texas Black Expo hosts Texas' largest African-American empowerment festival, which is consistently held to coincide with the Juneteenth holiday. Founded in 2003, the Expo and has successfully touched more than 120,000 lives with business development programs, youth entrepreneurship initiatives, health and wellness expositions, and community events. For more information, visit texasblackexpo.com/, or @TexasBlackExpo on Twitter, Instagram, and Facebook, #TBE2014.