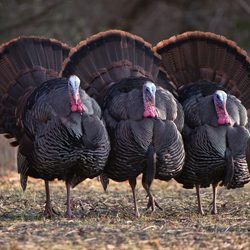 Birmingham, Michigan (PRWEB) March 25, 2014
Virginia Turkey season starts April 12 so now is the time for new hunters to take their Virginia required hunter education. Turkey hunting is a great first hunt and with the new Hunter Ed Course Virginia Full Online Hunter Safety Course a Virginia resident, 18 years of age or older, can take their course quickly and easily so they are ready for opening day.
The big difference with this new online hunters safety course is that Virginia hunter education can now be completed entirely online, with no field day required. It couldn't be easier.
This new Virginia Online hunter education is available at http://www.HunterEdCourse.com/state/Virginia for the low price of $13 compared to almost twice as much with the other offerings.
The Hunter Ed Course Virginia full online hunter education training has narration and closed captioning, along with interactive animations for fun and comprehensive learning. Hunter Ed Course believes so strongly in the online learning material and process that if you don't pass the course you don't pay for the course.
The course consists of two sections, an International Hunter Ed Association approved hunters safety course and a special Virginia hunting regulations and licensing section. Once you complete both sections and pass the exam, you are able to print your Virginia hunter education card.
A hunter can take the Hunter Ed Course Virginia Full online hunter education and hunt the same day. This special Virginia hunters safety course is only available for Virginia residents who are 18 years of age or older.
Here is what William B., a Virginia hunter had to say about the new Hunter Ed Course Virginia full online hunter education: "I enjoyed taking your course. I have hunted since I was a boy (I am 61 now) and I learned things I did not know. I appreciate your help."
Virginia Spring Turkey hunting starts April 12, 2014 so there is still time to complete hunter education with the new Hunter Ed Course Virginia Full Online hunter safety course. Hunters can start training today and be ready to call in the big gobbler on opening day.