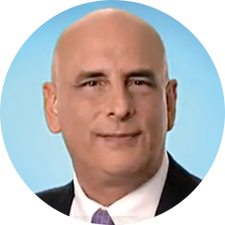 'Using a system like XLNTbrain simplifies concussion management by integrating all the required education, baseline measures, sidelines assessments and recovery guidance into one program which meets my clinical approval.' -- Dr. Harry Kerasidis
National Harbor, Maryland (PRWEB) March 25, 2014
Dangers associated with concussions are gaining unprecedented levels of respect by the athletic training community, according to cognitive neurologist Harry Kerasidis, M.D. who applauds the new sports concussion guidelines issued by the National Athletic Trainers Association (NATA), and to be published in the Journal of Athletic Training this month.
"The NATA recommendations show athletic trainers are embracing and respecting the dangers associated with concussions and mild traumatic brain injury," said Dr. Kerasidis, a double board certified neurologist who has studied and treated hundreds of concussions in his 25 year practice. "I believe the sports world is more aware of concussions than ever before, and NATA is leading the way with greater sensitivity to the delicacy of the brain, and empowering athletic trainers with an improved protocol to help avoid problems associated with concussions."
Dr. Kerasidis: Top 3 Keys For Concussion Management To Increase Compliance, Reduce Dangers
1. Dr. Kerasidis said he endorses the revised "return-to-play" guidelines that now recommend no return to play on the day the athlete is concussed.
"Think of concussions like a 'brain sprain,' similar to an ankle sprain. It's symptoms often show up or intensify several minutes, even hours, later," said Dr. Kerasidis. "The real risk, even danger, is to allow the athlete to return to play before the concussion has had time to heal."
2. Additionally, Dr. Kerasidis appreciated the NATA guidelines to avoid terms like "ding" or "bell ringer" which reduce the seriousness of the concussion.
"Although hard hits are a part of the game, the sports world needs to shift their thinking and terminology when it comes to potential brain damaging blows to the head," he said.
3. Perhaps the most important key to increasing compliance, reducing concussion dangers is to bring all the components of NATA's guidelines into one seamless and fully-integrated concussion management program, according to Dr. Kerasidis.
"Until now, athletic trainers have had fragmented protocols, with best intentions to serve the greater good," said Dr. Kerasidis who created a concussion management program XLNTbrain Sport™ that meets all of NATA's guidelines, as well as the NFL's protocol. "Using a system like XLNTbrain simplifies concussion management by integrating all the required education, baseline measures, sidelines assessments and recovery guidance into one program which meets my clinical approval."
In developing XLNTbrain, Dr. Kerasidis said he took a global look from a clinical perspective and asked, 'what would be the best case scenario for sports teams?
"We decided sports teams and athletes would benefit from having a virtual neurologist guiding them from end-to-end, so that's what we did with our online platform and mobile app. XLNTbrain packages my 25 plus years of concussion experience into one program that can be applied for an affordable annual subscription fee."
About XLNTbrain, LLC
XLNTbrain LLC provides the first complete concussion management program for all sports and levels. Based in National Harbor, Maryland, XLNTbrain assists parents, coaches, athletic trainers and health professionals with a fully-integrated platform designed to help recognize concussions, assist with detecting concussions and guide athletes safely back to normal activity and gameplay. More information about XLNTbrain Sport™ is available at xlntbrain.com, by calling (855) 333-9568 or emailing info(at)xlntbrain(dot)com.
NOTE: To review NATA's news guidelines available here.