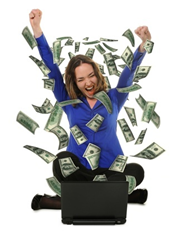 Long Beach, California (PRWEB) March 25, 2014
Broadview Mortgage Long Beach reports more options for California homebuyers.
Now effective, "California first time homebuyers are given an unexpected surprise last week when the California Housing Finance Agency (CalHFA) announced that it is increasing its Debt to Income (DTI) limits from 43% to 45% for all loan reserved," says Scott Schang, Branch Manager of Broadview Mortgage Long Beach.
While it doesn't sound like a significant difference, 2% debt to income ratio could mean the difference between being able to make competitive offers on homes, and not, adds Schang.
This move by CalHFA also results in more consistency among the available California Buyer Assistance Programs. CalHFA assistance programs were restricted to 43% DTI before the increase.
Other than the one geographically restricted program, SCHFA Homebuyer Grant, the primary qualifying concern from one program to the other now rests on how the income limits are calculated.