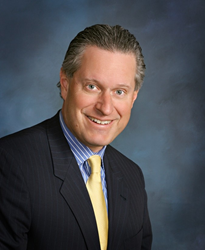 Hire a professional Realtor and a Licensed Loan Officer. The consumer pays for advice, why not get the best? Banks and Credit Unions can hire unlicensed loan officers.
Raleigh, North Carolina (PRWEB) April 05, 2014
February 2014 data point to continued short supply of housing stock in the Research Triangle (Raleigh, Durham and Chapel Hill), as Andy May, the mortgage expert, and Lynn Furr, Realtor, explain the data. Raleigh-Durham-Chapel Hill continues to be a Sellers' Market. As predicted over the last year, home prices are gapping northward in Wake County, up 11.8% year over year through February (median home prices) 2014.
With a housing supply that has fallen to just 3.8 months, according to Triangle MLS, this top relocation market will see home prices continue to rise. Interestingly, due to the bad weather Raleigh has experienced (nothing like New York, Chicago, and other frozen tundra areas), there was a slight increase in housing stock supply to 3.8 months from 3.5 months in January. As expected, during the run-up to spring (March) additional homes were listed and about 300 extra homes caused the housing supply to extend to 3.8 months. This number is low by any standard, except looking at it from January to February of 2014. Year over year data indicate a 25% reduction in housing stock from 5.1 months to 3.8 months.
Here's the additional data:
Unit home sales in Wake county are up +5.6% in February 2014 compared to February 2013. Lynn Furr, Realtor, can provide neighborhood level data when looking more specifically. Additionally, average home prices are rising rapidly. February 2014 home prices are up 11% compared with the same period last year (median). The percentage off original list price that a home sells for in Wake County has also risen to 97.5% February 2014. Indicating that sellers are getting closer to the original list price.
While all this is interesting, what about the future housing stock and unemployment rates in Wake County? Wake County has a super-low housing stock supply of 3.8 months (aka a "Sellers Market").
Couple the housing stock numbers with job growth (and unemployment) and future home prices can be predicted with relative accuracy. According to WRAL, the Triangle has some of the lowest State unemployment levels. This site has a color-coordinated map that easily illustrates that future job growth is around the counties of the Triangle area (Wake county unemployment is down to the upper 5% range).
Triangle residential home price appreciation should continue to follow a low overall unemployment rate with a short supply of housing stock. Durham and Chapel Hill data can be requested by contacting Andy May, the mortgage expert.
On the National front, we turn to Case Schiller indices to see where the home price market has corrected to within 25% of the 2008 peak. Home prices nationwide are back to 2004 levels and have another 25% to go before hitting the all-time high level of 2008.
For more information on mortgage loans, call ADRMortgage.com at 919 771 3379 or visit ADRMortgage on the web. Lynn Furr, Realtor, states, "The Triangle has remained a top 5 relocation market due to excellent schools, outdoor activities, and a big city life style at country prices."
Get the most value out of a home sale or purchase by working with licensed professionals that have significant experience. Why risk your biggest asset to an 18 year old unlicensed person at a bank or credit union (these "loan officers" are often times unlicensed, although afforded lofty titles)? Find additional information from Andy May at Andy May's blog. ADRMortgage.com was founded by Andy May in 2005. Refinance, Purchase, VA, FHA, and nearly every loan product - for additional information, please go to http://www.adrmortgage.com or contact Andy May directly. License number 103418.