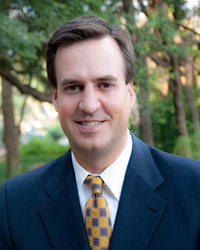 Austin, TX (PRWEB) March 25, 2014
Dr. Edward Buckingham, founder of the Buckingham Center for Facial Plastic Surgery, has announced the exciting new changes to his practice's website, found at http://www.buckinghamfacialplastics.com. With the new look and integration of responsive web design features, Dr. Buckingham's website visitors will find it to be more easily accessible on any device.
With technology advancing at such a rapid pace, Dr. Buckingham understands the need for a high-quality user interface for his patients and prospective patients. The newly designed site for the Buckingham Center for Facial Plastic Surgery, which is currently live, aims to provide users with an optimal viewing experience. Managed by WordPress, the responsive web design (RWD) can do exactly that, enabling users to enjoy a fully responsive web experience on any device, including smartphones and tablets. Dr. Buckingham's redesign is an effort to eliminate the need for panning, zooming, and other inconvenient navigation problems. Instead, the new site will automatically adapt the sizing of each feature in order to suit the proportions of the viewing device. By streamlining the web viewing experience, visitors can now locate the information they're looking for and read each piece of content without making excessive adjustments. Current and prospective patients will begin benefitting right away from this simplified way to browse the procedures and services offered at the Buckingham Center for Facial Plastic Surgery.
Dr. Edward D. Buckingham is a facial plastic surgeon with double board certification from the American Board of Facial Plastic and Reconstructive Surgery and the American Board of Otolaryngology. He earned his medical degree from the University of Texas Medical Branch in Galveston, where he was elected to the Alpha Omega Alpha medical honor society as a junior medical student. Dr. Buckingham graduated in the top 2% of his class with highest honors before moving on to perform a general surgery internship and otolaryngology residency at UTMB. Following his residency, Dr. Buckingham completed a fellowship in Facial Plastic and Reconstructive Surgery at Albany Medical Center and the New England Laser and Cosmetic Center in Albany, New York. A recognized expert in his field, he has published numerous articles and delivered presentations on otolaryngology and facial plastic and reconstructive surgery during his career. Dr. Buckingham has also been a guest instructor for the facial rejuvenation course presented by the American Academy of Facial Plastic and Reconstructive Surgery.
The Buckingham Center for Facial Plastic Surgery is located in Austin, Texas, and provides a wide range of procedures to meet patient needs. Dr. Buckingham believes in tailoring his services to meet a patient's needs and desires, which he uncovers during a one-on-one pre-procedure consultation. He considers each person's aesthetic goals, budgetary restrictions, and time available for recovery when planning a surgical procedure. Dr. Buckingham's practice offers a long list of surgical procedures, including but not limited to blepharoplasty, chin and cheek augmentation, forehead lift, facelift, lip enhancement, necklift, otoplasty, reconstructive surgery, rhinoplasty, threadlift, and more. Patients may also choose from a variety of nonsurgical procedures designed to help with acne scarring, birthmarks, wrinkles, and facial volume loss, among many others. To learn more about Dr. Buckingham's services and procedures, visit the center's website at http://www.buckinghamfacialplastics.com or contact his office by calling (502) 401-2500 to schedule your initial consultation today.