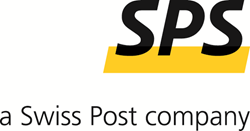 New York, NY (PRWEB) March 26, 2014
Business process outsourcing and digitization solutions provider, Swiss Post Solutions (SPS), announced the appointment of Malachy "Mal" Byrne as National Account Manager to help oversee its expanding business presence. Based out of Chicago, Illinois, Mal will be responsible for the nationwide oversight of operational excellence for a global law firm. The scope of responsibility includes all aspects of management in relation to supporting office services, further enabling the law firm to focus its resources on its core competencies.
"SPS has established a healthy business in North America, and we are rapidly expanding. We have seen an increase in demand within the legal services sector for robust outsourced solutions, as evidenced by new partnerships," said SPS NA COO, Art Tatge.
Mal comes to SPS with nearly 20 years of experience in business process outsourcing. Having worked with many international law firms, he demonstrated his leadership skills by managing all aspects of his clients' outsourced sites. Earlier in his career, Mal served as an Area Director and Finance Manager for Pitney Bowes Management Services for 15 years, where he led contract negotiations for existing and new business opportunities.
SPS North America CEO, Dan Moscatiello said, "We welcome Mal's experience and expertise to the SPS community. Mal's results-oriented approach and entrepreneurial mindset will play a critical role in continuing our focus on SPS' three core values of Clients First, Delivering Excellence, and Innovation."
Mal earned his BA in Finance from Loyola University, and is a Certified Public Accountant with Six Sigma operations training.
About Swiss Post Solutions
SPS is a leading provider of solutions for the outsourcing of strategic business processes and offers comprehensive services in document management. SPS' 6,500 employees serve business clients in the areas of insurance, banking, telecommunications, media, retail, energy supply and travel & transportation. Part of the Swiss Post group, SPS is headquartered in Zurich (Switzerland) with an active presence in all important international economic regions.
SPS North America offers a comprehensive suite of business process outsourcing solutions and document management services including the transformation of key business applications from paper to digital documents enabling improved workflow and driving enhanced efficiencies. In the field of outsourced office services, SPS North America provides mailroom management, managed print services, reprographic services, IT helpdesk support, Front of House and reception services. The company has offices in New York City (HQ), Los Angeles, San Francisco, Chicago, Washington DC and Toronto, and operates secure document processing centers in Long Island City and Toronto.