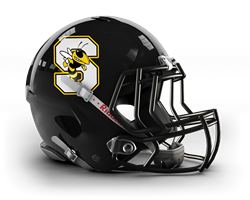 Coach (Jamie) Mitchell and I really liked the Bolt system because the fibers tend to remain upright and provide a better looking and better performing surface.
Starkville, Mississippi (PRWEB) March 25, 2014
Starkville High School has just announced plans to install a new Shaw Sports Turf field, which will be one of the country's premier synthetic turf playing surfaces.
Not only will the field utilize the revolutionary Bolt fiber system, it will also use the new HydroChill cooling system which has been shown to reduce surface temperatures by 50 degrees.
"We're excited about what the Shaw Sports Turf system will provide us," said Dr. Stan Miller, Athletic Director at Starkville High School. "The field is not only going to be aesthetically pleasing, it will provide us with the performance characteristics our student-athletes need to be successful."
Miller, who has been looking at facility improvements for some time, was impressed with what he saw from Shaw Sports Turf.
"We looked at fields in the Atlanta area and were impressed," said Miller. "Coach (Jamie) Mitchell and I really liked the Bolt system because the fibers tend to remain upright and provide a better looking and better performing surface. Working with Wynn Vinson and the Shaw team has been great because they have really assisted us with the project."
Bolt is a stronger, more resilient, monofilament fiber, featuring a lightning bolt shape which creates a stronger vertical axis that causes fibers to stand upright for less breakdown and increased durability. Bolt is specifically built for performance and to reflect light for a lower luster and more natural looking field.
Bolt is currently in play at several places, including Furman University (SC), Montana Tech, Quincy University (IN), and Georgia's Mount Paran Christian School and Dalton High School, among others.
The field will come in over 40 separate rolls, weighing about 55,000 lbs. The infill will be comprised of nearly 140,000 lbs. of sand and about 315,000 lbs. of rubber. Installation will require over 7,000 feet of seaming tape, over 50 one pound spools of thread, and over 200 pails of adhesive.
The addition of HydroChill to the field will create a cooler playing surface, a necessity in the heat of Mississippi.
When athletes sweat, evaporative cooling takes place when evaporation of moisture from the skin's surface has a cooling effect. HydroChill works on the same principle. As the turf surface is heated by solar radiation, moisture stored in the turf is released, leaving a cooler, more comfortable surface for athletes.
The technology is applied to a field where components react and form a coating on the infill. The field is watered to activate HydroChill and then energy from sunlight drives out water, removing heat from the surface. The cooling effect of HydroChill after watering can last two to three days. Watering alone can result in some short-term cooling, but a flash-effect means temperatures can rise and quickly exceed uncomfortable levels of heat. HydroChill creates a substantial and sustained temperature difference.
HydroChill provides maximum benefit when the sun is nearest the Earth. During the summer months the sun is positioned overhead, causing surfaces to absorb more energy, resulting in hotter temperatures. Temperature differences of 50 degrees have been seen on an outdoor field. Studies have shown that temperature differences of over 30 degrees provide a noticeable increase in the comfort level of athletes.
The research behind HydroChill was extensive and was conducted for three years, both in laboratory tests and in real-world field applications currently in use by athletes. Shaw Sports Turf's testing facilities include an entire lab dedicated to the study of heat on turf. It houses a custom-built solar simulator with a watering mechanism that simulates rainfall so testing can be conducted on a year-round basis. Tests on a variety of outdoor surfaces were conducted with thermocouples, an Infrared thermometer and by a certified thermographer with a Forward Looking Infrared (FLIR) camera.
The stadium upgrade also includes a new track surface. In addition to the track team, the field will be utilized by the football and soccer teams, band, PE classes, and the baseball team when the fields are too wet to practice.
"Starkville High School has a proud athletic tradition and we are proud that the Yellow Jackets will be playing and practicing on such a state-of-the-art field," said Wynn Vinson, Territory Manager for Shaw Sports Turf.
Shaw Sports Turf has installed practice and stadium fields on more than 1,500 playing surfaces for all different types of sports and recreational activities, including many major collegiate programs such as Vanderbilt, Georgia Tech, LSU, and the University of Arkansas. Many professional teams such as the Baltimore Ravens and San Francisco 49ers also utilize Shaw Sports Turf fields.
Thomas Shelton Jones & Associates is the architect for the project. Clear River Construction in Flowood is the general contractor.
Plans call for the completion of the project by July 15, just in time for football practice.