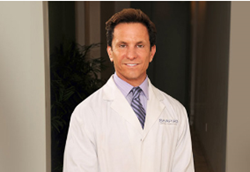 Scottsdale, AZ (PRWEB) March 25, 2014
Shapiro Aesthetic Plastic Surgery in Scottsdale, Arizona, is pleased to announce that Dr. Daniel Shapiro was the recent focus of a profile in the Arizona Business Gazette. The article highlighted Dr. Shapiro's reasons for becoming a surgeon as well as what makes him stand out from other surgeons in the state and across the country.
The article details Dr. Shapiro's past experience, including an event during his teenage years that inspired him to become a plastic surgeon. It also calls attention to the fact that Dr. Shapiro is one of just a few surgeons in Arizona who perform procedures such Vaser liposuction. In the article, Dr. Shapiro also discusses the differences between plastic surgery when he was a teenager and the way surgeons and patients approach the procedures today. A satisfied patient, Meredith Sands, shares her experience with Dr. Shapiro and gives readers an idea as to why people tend to travel from across the U.S. and around the world to have the surgeon work with them.
Dr. Daniel Shapiro has been in practice in the Scottsdale area for 22 years. He is board certified by the American Board of Plastic Surgery and a Fellow of the American College of Surgeons (FACS). Dr. Shapiro finished his formal training in 1992, after a residency in plastic surgery at the New York Hospital/Cornell Medical Center. Since then, he has focused on staying up to date on current techniques. Dr. Shapiro is constantly traveling to learn about the newest techniques and to stay current on any developments in the surgical field.
Shapiro Aesthetic Plastic Surgery and Skin Klinic is located in an elegant setting in Paradise Valley, Arizona. The practice offers up-to-date aesthetic surgical procedures, including facelifts and liposuction, as well as non-invasive procedures such as CoolSculpting and laser skin resurfacing. The practice is located near the Phoenix metropolitan area and is just a short drive from the airport.
To learn more about Dr. Shapiro and Shapiro Aesthetic Plastic Surgery and Skin Klinic, call the office at 480-451-1700 for an appointment. You can also visit the website to learn more about the procedures offered.