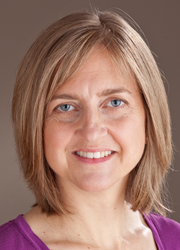 Yoga philosophy offers expansive tools of understanding that are congruent with treatment, recovery, prevention and human flourishing outcomes
(PRWEB) March 26, 2014
Integrated Health Yoga Therapy faculty member Kaoverii Weber, a longtime yoga teacher, trainer, and advocate and initiator of yoga-based public healthcare strategies, will be instructing an upcoming webinar at Yoga U entitled Your Multi-Dimensional Self: The 5 Koshas in Health and Healing, with enrollment available at http://yogauonline.com/yogaspirit/affiliate/4715/webinar/your-multi-dimensional-self-5-koshas-health-and-healing. In this webinar, which will take part in a 2 part series on Thursdays May 15 and 22, Kaoverii will explain the Kosha model and its potential integration with other health models to achieve better health outcomes; give a detailed description of, and practices for, each Kosha; highlight how the Kosha model can help reframe our personal and collective health from a deeper perspective; and share how to create yoga practices that target all Five Koshas.
It is common to think about levels of existence such as physical, mental, and spiritual. In the Kosha model the Pancha Kosha or "five sheaths" represent layers manifested through the spirit or atman: the physical sheath, the life force or energy sheath, the mental/emotional sheath, the wisdom sheath, and the "bliss" sheath, moving in order from outer to inner and grosser to subtler. The subtler levels are causal toward and have a profound effect upon the grosser levels. Hence the link between pranayama and asana: our poses within the physical level must be constantly connected by our breathing to the energy layer. The term "bliss" refers here not to happiness but, according to Yoga U, "an expanded, unbounded experience of reality [. . .] an experience of the deepest level of our being." By exploring the chain of causality among the Koshas and accessing the subtler levels we can achieve a more balanced and meaningful sense of personal and communal health.
Kaoverii Weber is based in Asheville NC and has been teaching yoga since 1995 and training yoga instructors since 2003. She founded Sarva Health Systems, which works to enhance community health infrastructure through yoga based trainings, education, and services, as well as Subtle Yoga, which teaches an approach to yoga practice that honors the highly unique needs and abilities of individual students while cultivating a subtle awareness that pushes beyond just fitness-related yoga toward "the practice of consciously participating in your own evolutionary process in order to transform the self and move toward self-realization" (http://subtleyoga.com/more-on-subtle-yoga/).
Kaoverii has trained in Ananda Marga, Vini, Anusara, Kripalu, Vinyasa, and Iyengar yoga, and a range of Asian bodywork and homeopathy. She presents workshops and trainings to yoga and healthcare professionals locally, regionally, and internationally, including our own IHYT Yoga Therapist Training (http://www.ihyt.org/#!level1-yoga-therapist-hamilton/c11be) and Yoga Cosmology, Psychology and the Chakras workshop in July (http://media.wix.com/ugd/605d37_7932c1d78e4c43febb056d9a958c1018.pdf).
An instructor for the ground-breaking Masters Degree in Yoga Therapy program at Maryland University of Integrative Health, Kaoverii is "deeply committed to the adoption of yoga as a strategy for public health and believes that the future of healthcare is preventative and integrative, with patient-centered care focusing on healing the whole person - mind, body, and spirit - in the context of community" (http://yogauonline.com/yogaspirit/teachers/kristine-kaoverii-weber).
Featured in Redbook, BodySense, Women's World, Natural Health Magazine, and Lifetime TV's on-line magazine, and having published articles for The International Association of Yoga Therapists' journal, Yoga Therapy in Practice, Elephant Journal, and various health related publications, Kaoverii Weber is also the author of Healing Self-Massage: Over 100 Techniques for Re-energizing Body and Mind (Sterling, 2005), a practical, illustrated guide to easy self-massage techniques from Shiatsu to reflexology to Indian Head Massage for alleviating conditions from anxiety to insomnia, computer stiffness to road rage.
In addition to her webinar on the Koshas, Kaoverii Weber is currently working on a book on the chakras entitled Discovering Yourself from the Outside In: A Guide to the Subtle Art of Flourishing which she hopes to have released next year. She also has an eBook, Navigating the Rivers of Prana: Subtle Yoga for Your Energy Body, available free when you sign up for her newsletter at http://subtleyoga.com. For workshops featuring Kaoverii, check out our upcoming schedule at http://www.ihyt.org/#!calendar/c1ke7.
About Integrated Health Yoga Therapy
IHYT is a yoga therapy school for a wide range of health professionals whose practices might benefit from the skill-sets and philosophy underlying therapeutic yoga. Yoga therapy is becoming more and more recognized and utilized by the medical-scientific community as a safe and effective complementary therapy and treatment in a wide range of conditions. IHYT offers a carefully selected curriculum of evidence-based educational programs taught by faculty who are leaders in their respective fields, as outlined on our website at http://www.ihyt.org/.