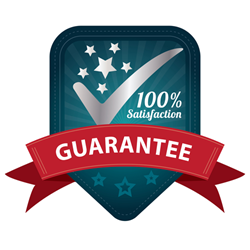 These guys have all sold cars, they care about what we do and are there to help. They are car guys that understand the Internet.
AMARILLO, TX (PRWEB) March 25, 2014
Interactive 360 continues on its path as one of the fastest growing marketing and technology companies in the car business. With the help of satisfied customers like J Tom Pruett of Permian Auto Group in Hobbs, New Mexico, Interactive 360 hopes to continue to bring dealerships across the country success through a variety of products and services including their Drive360®CRM system and Training & Consulting programs, which now include a Fixed Ops platform. All of these services are customized to each dealership's needs and goals.
In the Permian Auto Group video testimonial by J Tom Pruett, he explains, "Many companies speak in their [own] language. Interactive 360 has come down and spoken to us in our language and explained how the Internet can help us in our language."
Interactive 360 builds its niche in the vendor market through key areas not offered by competitors including guaranteed ROI and boutique style customer support. J Tom Pruett noted this in his testimonial by saying, "Anytime you email Interactive 360 and open up a support case, you get a team that is Johnny-on-the-spot."
Interactive 360 is currently running promotional offers on their Drive360®CRM system which includes the industry's first comprehensive ROI reporting tool allowing for a mini P&L right within the CRM. This discounted pricing enables dealers to get a robust CRM system for less than half the cost of competitor CRM systems and without the bindings of a long-term contract.
J Tom Pruett advocated dealer partnership with Interactive 360 by stating, "I think a dealership should partner with Interactive 360 because they are car guys. They have been sitting in our seat. They have done what we have done. They can speak our language." In his closing statement he explains, "These guys have all sold cars, they care about what we do and are there to help. They are car guys that understand the Internet."
For more information or a complimentary demo on Drive360 CRM, Training & Consulting or any other product or service offered by Interactive 360, please click here to Schedule a Demo.
Interactive 360, Inc. is a digital marketing agency based in Amarillo, Texas that offers a wide range of products and services for their clients in the automotive industry, including: complete website design and development, inventory management, Drive360®CRM, monthly onsite training, social media marketing and PPC marketing campaigns. Rick McLey, CEO of Interactive 360, Inc., believes that "in order for Interactive 360, Inc. to best serve clients in the digital arena, one cannot fear change but embrace it and constantly be eager to improve." For any questions you may have, please contact Interactive 360, Inc. at 877-507-1424.