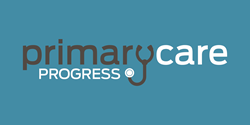 'This country wants to know whether we're on track to fix the shortage of primary care providers. If that's the question, we're looking at the wrong numbers,' says Primary Care Progress' Founder and President, Dr. Andrew Morris-Singer.
Boston, Massachusetts (PRWEB) March 24, 2014
The results reported last Friday by the 2014 National Resident Matching Program (NRMP) -- commonly referred to as "the Match" – indicate an increase from 2013 of approximately 300 medical students in choosing primary care training programs.
But don't be misled.
Committed to increasing the number of primary care providers in this nation, Primary Care Progress is encouraged by these gains. But, unfortunately, despite the fact that close to 100% of family medicine residents end up working as primary care physicians upon completion of their training, currently less than 20% of internal medicine residents will ultimately practice primary care. The overwhelming majority of these residents – classified by NRMP as "primary care" residents - end up further sub-specializing.
"This country wants to know whether we're on track to fix the shortage of primary care providers. If that's the question, we're looking at the wrong numbers," says Primary Care Progress' Founder and President, Dr. Andrew Morris-Singer.
At a time when the American population is growing, aging and achieving new health coverage, an accurate forecast of our future healthcare workforce capacity is essential. Presently, NRMP match statistics represent the best indicator of the future makeup of the physician workforce. But they are not an accurate measure of future primary care careers. When medical schools and the NRMP classify residency programs as "primary care," they include several medical specialties - family medicine, internal medicine and pediatrics.
"How many of these primary care-matched medical students are going to be practicing primary care in 2020?" asked Morris-Singer. "That is foremost on the minds of those millions of Americans who just obtained health coverage but are now having difficulty finding a primary care provider." Residency programs also play a critical role in shaping residents' ultimate likelihood of pursuing a primary care career path, added Morris-Singer.
To know the degree to which any one particular medical school is contributing to the future primary care workforce, it is imperative to look beyond medical school match statistics and to follow these students until shortly after their residencies, when they are establishing themselves in practice. Although some medical schools have developed infrastructure to do this, like the University of New Mexico, most programs have not and, instead, rely on match day statistics to showcase their so-called "primary care" output. Until these programs accurately track and report the number of their graduates in actual primary care practice, it will be difficult to assess the impact of any new federal, state or local initiatives that seek to improve medical schools' efforts to produce a robust primary care workforce.
Match Day is the day when fourth-year medical students from across the country learn where their medial residencies will take place. Match Day numbers are national statistics reflecting the percentage of students who will be pursuing each medical specialty, including the three specialties that contribute to the primary care workforce. The national numbers are provided on Match Day through a press release issued by The National Resident Matching Program or NRMP.
The importance of accurate primary care physician statistics stems from the fact that the United States faces a shortage of primary care providers. Some sources predict a shortage of almost 65,000 primary care physicians by 2025. And, even today, studies indicate that 60 million Americans, or nearly one in five, lack adequate access to primary care. Although other health professionals, such as nurse practitioners and physician assistants, are able to make up for some of the slack, studies indicate there are still not enough of those health professionals to make up for the huge physician shortfall.
Primary Care Progress is a national nonprofit that represents a growing network of medical providers, health professional trainees, advocates, and educators who care about the future of primary care in this country. Our network is united by a new vision for revitalizing the primary care workforce pipeline through interprofessional collaboration and strategic local advocacy that promotes primary care and transforms care delivery and training in academic settings.