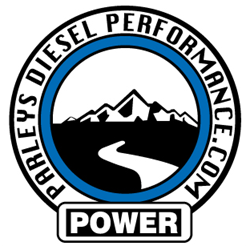 Saint George, UT (PRWEB) March 26, 2014
Long recognized as a leader in Ford diesel and gas engine tuning for power and fuel mileage, SCT Performance's new X4 Power Flash Ford Programmer replaces their wildly successful legacy SF3 handheld programmers.
The SCT X4 Power Flash comes pre-loaded with at least 3 street and dyno-tested tunes to add horsepower and torque while improving fuel economy. The X4 will also store up to ten custom tune files. Installation of the pre-loaded tunes is simple and made over the OBDII port using the included connector cable. One of the significant improvements of the X4 over the SF3 series is the new built-in Wifi updater. This makes taking advantage of SCT's latest tunes, updates and upgrades quick, easy and painless.
The X4 has a full color back-lit LCD display. Menu navigation is simple, with only four directional arrows and an enter button. This power programmer reads and clears diagnostic trouble codes. There are a host of user-adjustable vehicle parameters like shift firmness control, tire size, speed limiter, and aftermarket air intake usage. The X4 also delivers data logging and monitors vehicle data in real time.
DIESEL VEHICLE APPLICATIONS:
2011-2012 Ford Super Duty 6.7L Powerstrokes
2008-2010 Ford Super Duty 6.4L Powerstrokes
2003-2007 Ford Super Duty 6.0L Powerstrokes
1999-2003 Ford Super Duty 7.3L Powerstrokes

Also works on most Ford gas vehicles model year 1996-2014
Product Link:http://www.parleysdieselperformance.com/t/manufacturer/sct/sct-x4-power-flash-programmer
Parley's Diesel Performance
http://www.parleysdieselperformance.com
801-938-4891