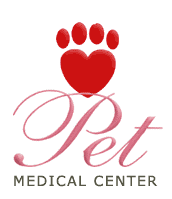 Going to an unlicensed provider such as a groomer is illegal, does not meet your pet's dental care needs, and can potentially result in injury to the animal.
Temecula, CA (PRWEB) March 25, 2014
This past February, veterinarians across the country participated in National Pet Dental Health Month to raise awareness of the importance of annual dental cleanings and checkups for pets. However, coverage of one topic, namely unlicensed pet dentistry, was conspicuously absent from many celebrations. Now, Dr. Isabelle Bach wants to make sure that pet owners understand the difference between the professional veterinary dental care that is vital for their pets' health and the unlicensed services that can actually harm animals.
"Only licensed veterinarians can practice veterinary medicine, which includes veterinary dental care," says Dr. Bach, the owner of Pet Medical Center in Temecula CA. "I cannot stress this enough. Going to an unlicensed provider such as a groomer is illegal, does not meet your pet's dental care needs, and can potentially result in injury to the animal."
According to Dr. Bach, dental diseases are one of the most common health problems affecting dogs and cats seen at her veterinary hospital. When left untreated, dental diseases can result in infections that may spread to the heart, kidneys, or other vital organs and cause life-threatening complications. "The good news is pet dental diseases are entirely preventable with professional dental care," says Dr. Bach.
This care consists of an annual dental cleaning and checkup, during which the veterinarian or a trained and closely supervised veterinary technician will remove plaque and tartar from the animal's teeth using professional dental scaling equipment. A complete oral examination of the teeth, gums, and tongue will also be performed.
These activities cannot be performed to the same high standard by an unlicensed individual such as a groomer, warns Dr. Bach. Because a groomer cannot safely anesthetize an animal, they must attempt to clean the pet's teeth while the animal is awake and may resist. This could result in injury to the animal or to the groomer if a scaling tool should slip or if the animal should bite.
Even if the groomer is able to secure sufficient cooperation from the animal to perform a cleaning, they will only provide a superficial cleaning of the surfaces of the teeth. According to Dr. Bach, up to 70 percent of the pathology of a pet dental disease is beneath the gum, in the gingival pocket surrounding the tooth. While a veterinarian will clean and examine this area, a groomer will not, leaving your pet vulnerable to complications from undetected infections.
Another reason not to use a groomer for dental care is that it is impossible for a groomer to provide a thorough dental exam. Not only does the groomer lack the training and credentials for this activity, they will also be vigorously resisted by the pet if they attempt to examine the back surfaces of the teeth or the gum pockets. Only a licensed veterinarian can examine these areas and draw meaningful conclusions that will enable the pet to get the necessary medical treatment for any issues that may be discovered.
About Pet Medical Center
Pet Medical Center is a full-service veterinary clinic for dogs and cats providing expert care in a professional, friendly, and compassionate environment. Dr. Isabelle Bach uses state of the art diagnostics to provide individualized treatment for pets of all ages to ensure high quality of life. Preventative care as well as pet surgery, dentistry, emergency care, and pet boarding is available.
Contact Information:
Pet Medical Center
40150 Winchester Road, Suite 4
Temecula, CA 92591
(951) 676-3531
http://www.petmedicalcenter.net