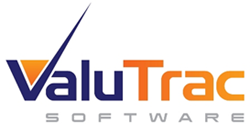 Flower Mound, TX (PRWEB) March 26, 2014
ValuTrac Software (ValuTrac), a leading software solutions provider to the appraisal management and mortgage lending industry, today announced the integration with Ellie Mae, a leading provider of on-demand automation solutions for the mortgage industry. ValuTrac will integrate directly with Ellie Mae's Encompass mortgage management solution to seamlessly facilitate the appraisal portion of the loan process.
The integration will increase efficiency and remove risk for Encompass users by automating complicated appraisal steps.
"Ellie Mae's Encompass software is a natural fit with ValuTrac's appraisal management platform of products. This combination demonstrates how integrating our appraisal management software with leading enterprise mortgage technology providers, such as Ellie Mae, can help build a holistic platform that streamlines the lending value chain and mitigate risk," said Clint Cornett, CEO of ValuTrac. "ValuTrac is committed to being the leader in providing appraisal management companies, banks, credit unions, and mortgage lenders appraisal management solutions to improve accounting processes, appraiser vendor management, and regulatory guidance for all of our clients."
"Seamless integrations across the lending ecosystem are creating significant efficiencies as well as a higher standard for the mortgage process. ValuTrac's appraisal management software is a welcome addition to the Ellie Mae Network, added Joe Tyrrell, Senior Vice President. "This integration continues our commitment to providing access to quality products that help minimize origination cost while maximizing retail, wholesale and correspondent performance."
About ValuTrac Software, Inc.
Launched in 2009, ValuTrac Software is a fully customizable appraisal management platform, which enables financial institutions and appraisal management companies to efficiently manage appraisal workflow across one scalable internet based platform. ValuTrac offers products aimed at expediting the appraisal process while ensuring industry compliance. As the industry demands Web-based software that allows customer relationship management (CRM) in an ever-increasing time-sensitive manner, ValuTrac fills the void while providing a vast knowledge base from past work on the client side of lenders and AMCs. ValuTrac has been recognized for its innovative technology and best-in-class customer service by HousingWire in the 2014 HW TECH100™ list of 100 most innovative technology companies, Mortgage Technology Magazine as one of the 2013 Top 50 Service Provider and by Mortgage Executive Magazine as a 2013 Top 50 Service Provider.
For more information on ValuTrac Software, please visit http://www.valutracsoftware.com/.
About Ellie Mae
Ellie Mae, Inc. is a leading provider of on-demand automation solutions for the mortgage industry. The Company offers an end-to-end solution, delivered using a Software-as-a-Service model that serves as the core operating system for mortgage originators and spans customer relationship management, loan origination and business management. The Company also hosts the Ellie Mae Network™ that allows Encompass® users to electronically conduct business transactions with the lenders and settlement service providers they work with to process and fund loans. The Company's offerings include the Encompass and DataTrac® mortgage management software systems. Ellie Mae was founded in 1997 and is based in Pleasanton, California. To learn more about Ellie Mae, visit http://www.EllieMae.com or call 877.355.4362.
Media Contact:
John Lovallo, LEVICK please call 917-612-8419 or email jlovallo(at)levick(dot)com