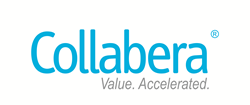 This award is a testament to our 9,000+ employees, who are the foundation of our rapidly growing business.
Morristown, New Jersey (PRWEB) March 25, 2014
Collabera has been named the Best Staffing Firm to Work For in the large firm category by Staffing Industry Analysts, the global advisor on contingent work. This is the third consecutive year that Collabera has won this prestigious award, a significant accomplishment that is unmatched by any other IT staffing and services firm. Best Staffing Firms to Work For winners were announced at the 23rd annual Executive Forum, the leading staffing industry event, on March 20 in San Diego, CA.
The fifth annual Best of Staffing Firms to Work For awards, sponsored by Monster Worldwide, Inc., were presented in five categories including small staffing firms with up to 50 employees; medium staffing firms with 51 to 200 employees; large staffing firms with more than 201 employees; and best staffing firms to work for – temporary and contract employees. A new category, Best Staffing Firms to Work for – U.K., was added for 2014. Nearly 140 staffing firms submitted entries.
Collabera was named the winner in the large staffing firm category – as defined by firms with more than 201 employees - beating out four other finalists.
"This prestigious 'Best Staffing Firms to Work For' award from Staffing Industry Analysts – our third consecutive - is further confirmation that Collabera has raised the performance standard for customers while continuing to operate as a world-class company whose employees challenge themselves daily and know they're deeply valued," said Hiten Patel, Founder and Chairman, Collabera. "This award is a testament to our 9,000+ employees, who are the foundation of our rapidly growing business. It is their unwavering commitment, laser focus on generating results and their dedicated team-based approach that supports our 'Client First' philosophy and differentiates Collabera from other IT staffing and services firms."
"The Best Staffing Firm to Work For program recognizes staffing firms that have successfully built a workplace that has enabled employees to perform at their highest level," said Barry Asin, president of Staffing Industry Analysts. "These companies understand the importance of a supportive working environment with opportunities for personal and professional growth that encourages an individual to bring passion and energy to the office each and every day."
The survey was conducted for Staffing Industry Analysts by Quantum Workplace, an independent research firm specializing in employee engagement. The survey measured 10 key engagement categories including teamwork, trust in senior leaders, feeling valued, manager effectiveness, compensation and benefits. The survey was open to any staffing firm operating in the U.S., U.K. or Canada and was confidential and anonymous.
About Collabera
With more than 9,000 professionals across 3 continents and 30+ offices, Collabera offers comprehensive, cost-effective IT staffing & IT Services. We provide Fortune 500 and mid-size companies with high quality IT resources to meet talent needs through Staff Augmentation, Global Talent Management, Value Added Services through CLASS (Competency Leveraged Advanced Staffing & Solutions) Permanent Placement Services and Vendor Management Programs.
Collabera has been a leader in IT staffing for over 22 years and is one of the largest diversity IT staffing firms in the industry. We are known for our high-touch, customer-centric approach, offering our clients unmatched quality, responsiveness and flexibility. We are appreciated by our clients for our streamlined execution, highly efficient service and exceptional talent management that go above and beyond traditional staffing services.
About Staffing Industry Analysts
Staffing Industry Analysts is the global advisor on contingent work. Known for its independent and objective insights, the company's proprietary research, award-winning content, data, support tools, publications and executive conferences provide a competitive edge to decision-makers who supply and buy temporary staffing. In addition to temporary staffing, Staffing Industry Analysts also covers related staffing sectors. The company provides accreditation with its Certified Contingent Workforce Professional (CCWP) program. Founded in 1989, acquired by Crain Communications Inc. in 2008, the company is headquartered in Mountain View, California, with offices in London, England. For more information: http://www.staffingindustry.com.
Collabera Media Contact
Tyne Darke/Tim Hurley, Matter Communications for Collabera, tdarke(at)matternow(dot)com or thurley(at)matternow(dot)com
978-499-9250
Staffing Industry Analysts Media contact
Ann Gargiulo, Marketing Communications Manager, Staffing Industry Analysts, agargiulo(at)staffingindustry(dot)com
650-390-6171.