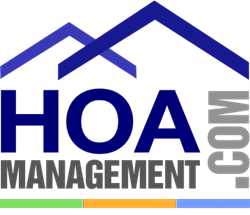 Carrollton, TX (PRWEB) March 25, 2014
HOA Management (.com) is proud to announce a new advertising partnership with CiraConnec. CiraConnect provides comprehensive, cloud-based, community management software for community association management companies nationwide.
CiraConnect has partnered with HOA Management (.com) to advertise their services to community associations and property management companies nationwide that are actively seeking community management software and solutions. As a result of the new partnership, CiraConnect will appear on the HOA Management (.com) vendor directory. To learn more about CiraConnect, visitors to the directory can view their profile page on HOA Management (.com). This page allows users to contact them in a number of ways. These include a direct hyperlink to their website, a current phone number, and an email contact form.
CiraConnect helps community association management companies, large on-site and self-managed associations, and developers to deliver world-class service and grow faster with less risk by offering a comprehensive, fully-integrated, easy-to-use, cloud-based software and on-demand shared services platform. As a cloud based solution, it is fully integrated and configured to the specifications of communities' needs providing the transparency and visibility into the business affairs. CiraConnect's solution includes all software from accounting to work orders to mobile apps, all services from fulfillment services to resident service center to email hosting, and all hard-to-hire and retain professionals from IT support to CPAs.
HOA Management (.com) is a leading HOA property management directory that uses targeted marketing strategies to reach out to community associations and offer them free access to its online directory. Association residents and board members are able to connect with professional management companies and service providers in their local area by searching on the HOA Management (.com) directory. To learn more about HOA Management (.com), visit http://www.hoamanagement.com or email sales(at)hoamanagement(dot)com.
###