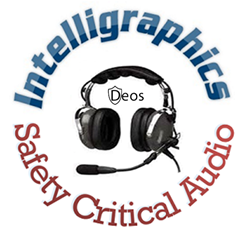 IntelliBench-RTOS is a powerful tool that drastically reduces the cost of labor and time to do unit testing on audio drivers for Safety Critical platforms. Said Robert Manley Intelligraphics Director Of Development. We saw a need and filled it.
Richardson, TX (PRWEB) March 25, 2014
DO-178B. Produced by Radio Technical Commission for Aeronautics, Inc. (RTCA), the FAA's Advisory Circular AC20-115B established DO-178B as the accepted means of certifying all new aviation software.
Driver development and testing on embedded platforms has always been a difficult process. The restrictions of DO-178B certification, time and space quotas and the possibility of having no file system support can make automated testing on devices that generate large volumes of data almost impossible! The IntelliBench-RTOS. test framework allows device driver developers and platform integrators to test and verify results from their drivers quickly and efficiently allowing their safety critical products a much faster path to market. Intelligraphics' IntelliBench-RTOS can be used with a variety of device classes on Deos with the initial target the audio and display subsystem components written by Intelligraphics for the platform. It supports x86, PowerPC, ARM and MIPS processors.
Deos™ is a proven, full featured DO-178 Level A certifiable real-time
operating system (RTOS) which addresses the issues of high robustness and formal certifiability for avionics and safety critical applications.
Intelligraphics is uniquely qualified to fill the advanced needs of the Safety Critical marketplace. Our engineering team offers significant expertise in a variety of real-time operating systems and hardware technologies. Specialties include USB, Audio, 2D and 3D Graphics, and Wi-Fi and driver development. Intelligraphics is a Certification Test Facility and has offices in Richardson TX and Bangalore India.
Drop by our booth #734 at EE Live at the McEnery Convention Center in San Jose and meet with our Robert Manley our Director of Engineering to discuss how we can help get your Safety Critical Products to the marketplace in an economical timely manner. If your offices are in the Bay Area and you think a visit from us would be beneficial during the days before or after the expo please contact us with best dates and times and we are happy accommodate any schedule with an in person meeting.
CONTACT:
Scott Lawson
Scott(.Lawson(at)Intelligraphics(dot)com
1651 N. Collins Blvd.
Suite 260
Richardson, TX 75080
Ph: 469-951-8911