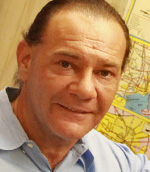 Still the only Live Televised Auction 24 hours per day, 7 days a week.
St. Petersburg (PRWEB) April 14, 2014
America's Auction Network was the first and is still the only Live TV Auction Show. They are excited to be announcing their 12th Anniversary!
The company was the first of many things. AANTV was the first live real estate auction on TV (and still the only). The company was the first to bring gemstones straight from the mines, direct to the consumer by auction in an effort to pass on the savings to the consumer. ANNTV is very unique, unlike all the other shopping channels, they are a live auction 24 hours per day, 7 days a week, where the bidder sets the price. Big plans are on the horizon.
In celebration of their 12th anniversary they will be liquidating a tremendous amount of diamonds.
Since the birth stone of the month of April is the diamond, they will be holding a special event to liquidate some of the most desirable stones in modern jewelry, diamonds.
As you may know, diamonds and weddings (or anniversaries) are synonymous. In recognition of the anniversaries in April, AANTV will be presenting diamond anniversary gifts such as rings, gemstones, pendants, bracelets and more.
In order to win a diamond wedding anniversary pendant, ring or custom piece of jewelry you must register to bid.
To see the auction schedule for jewelry, visit the online calendar here.
America's Auction Network is one of the largest sources of gemstones, rings, and custom jewelry in the nation.
As the month of April unfolds AANTV will find several specialty shows including:
Fossils
19th and 20th Century Fine Art
Gold Nugget Show
Liquidation
Triple Auction
Emeralds Show
Coins
Real Estate Foreclosures
Diamonds
Loose Stones and Gems
Jewelry
What does the future hold for AANTV?
The owner is known to be a treasure hunter and will be bringing a new, special announcement of rare items in the coming months. The company plans to expand and offer a televised source of amazing opportunities to include gold claims, mines and offshore leases sold live by auction on TV. In order to give the best value on the highest quality products available on the market today, they are going to get it from the source.
Stay tuned for details.
About America's Auction Network:
AANTV is a live TV Auction & Shopping Channel that is on-air 24 hours, 7 days a week on the following networks:
Watch Online Streaming on aantv.com
DirecTV ch. 324
Dish Network ch. 219
Time Warner
Bright House ch. 165
RLTV 2am - 6am
America's Auction Network is a licensed and bonded auction house bringing you the best in fine Jewelry and Gemstones, Rare Coins and Currency, authentic one of a kind Persian and Afghan Carpet and Rugs, Modern, Estate and Fine Art, Antiques and Collectibles and Coast to Coast Foreclosed Real Estate.
See America's Auction Network's Auction Calendar for details on upcoming Auction events.