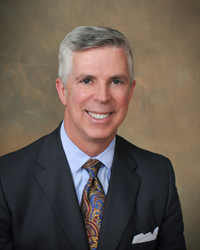 Majesty is an early adopter of the independent certification of title practices, and reality suggests that all lenders will be requiring assessments and documentation from all of their Title vendors, states Vincent J. Cassidy, Majesty Title's CEO.
Tampa, FL (PRWEB) March 26, 2014
Majesty Title Services, LLC announces certification in American Land Title Association's (ALTA) Title Insurance and Settlement Company Best Practices. ALTA's Best Practices Framework are the title and settlement industry's proactive self-regulation benchmarks established to protect consumers and businesses in the real estate and mortgage settlement process. Majesty Title completed the assessment process and attained a pass rating for all seven pillars included in the compliance benchmarks of ALTA's Best Practices Certification.
Majesty has been working since the summer of 2013 to ensure and document compliance with the agency's practices and procedures. Compliance was attained through investing in its business with upgrades in its technology and security and by providing employee training which targets the importance of protecting Non-Public Information (NPI). For more information about the ALTA Best Practices Framework, visit http:// http://www.ALTA.org/BestPractices.
After completing an internal assessment in late 2013, the Agency engaged Prida Guida & Company to assess six of the seven pillars. Prida Guida & Company, P.A. was selected as a result of their client diversity and their deep roots in the greater Tampa region. Majesty simultaneously engaged Security Compliance Associates (SCA) to undertake the ALTA, the Gramm-Leach-Bliley Act (GLBA) Gap Analysis and the Internal / External Systems Vulnerability Assessment (Pillar Three).
Vincent J. Cassidy, Majesty's CEO said, "We chose Prida Guida and SCA because of their independence and experience in these types of assessments; in fact SCA has delivered world class security assessment services for hundreds of financial institutions and healthcare practices, nationwide. SCA services have exceeded federal compliance requirements for banking regulations and HIPAA compliance mandates." Mr. Cassidy indicated, "while the process was time consuming and required a sizeable financial investment, it is important to demonstrate to our lender and realtor clients that we take protecting Non-Public Information (NPI) very serious; furthermore Mr. Cassidy indicated that on the national scene, Majesty is an early adopter of the independent certification of title practices, and reality suggests that all lenders will be requiring assessments and documentation from all of their Title vendors. The market is changing as a result of the Federal Dodd-Frank legislation and the creation of the Consumer Financial Protection Bureau (CFPB); specifically lenders have more responsibility for the actions of their vendors, which includes title and settlement companies. Lenders will be asking for more assurances from title agencies that they can comply with industry's Best Practices; Independent Assessments and Certifications will eventually become the minimum for title agencies to continue to do business with lenders and therefore be compliant." Mr. Cassidy noted, "Recently Wells Fargo, the top mortgage lender in the US, has announced its support of ALTA's Best Practices and encourages those without guidelines (Best Practices) to adopt the group's policies and procedures."
About Majesty Title Services, LLC
Majesty Title Services, LLC (Majesty) is a national title agency headquartered in Tampa, Florida with an office in New York. Majesty provides title and settlement services in all 50 states, serving local and national lenders as well as real estate professionals. Majesty Title was the Greater Tampa Chamber of Commerce's Small Business of the Year in 2011, a Blue Ribbon award winner by the United States Chamber of Commerce in 2012, and a top 10 Finalist in the Bright House Regional Business Awards in 2014. To learn more about Majesty, please visit http://www.MajestyTitle.com