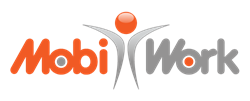 Hervé Rivère, founder and CEO of MobiWork® stated: "We're very excited to be recognized by such a leader and we look forward to expanding our relationship in the coming months".
Boca Raton, FL (PRWEB) March 26, 2014
Florida based MobiWork® today announced that MECL- SONY, the exclusive distributor of SONY consumer electronics, IT & entertainment related products for the Kingdom of Saudi Arabia, has selected MobiWork MWS® for its field marketing operations and merchandiser network.
MECL – SONY underwent a rigorous selection and evaluation process before selecting MobiWork. The solution had to address the entire needs of both their fleet of merchandisers and their office based management team: time and location tracking, route planning, product catalog and store inventory management, sales target management, sales orders capture, sales rankings and achievements management, messaging capabilities, dashboards, automated reports… and the solution also had to operate when there is no (or limited) network connectivity.
"Our goal was to select and put in place the best solution possible for our operations. MobiWork was the clear choice". said Khaled Yousef, MECL - SONY Marketing Manager. "We have successfully deployed the solution in Saudi Arabia. SONY Middle East and Africa headquarters based in Dubai - who have been involved in all aspects of the solution, are also looking forward to implementing the MobiWork solution within their countries."