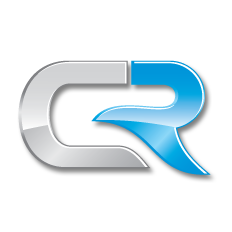 The Chrome River conference proved to be a great event again. It was very informative and included a healthy mix of what the system can do today and where the company is headed with its products
Los Angeles, California (PRWEB) March 25, 2014
Chrome River, a leading provider of expense management and supplier invoice processing software, today announced that its 2014 educational customer conference, CASCADE 2014, drew record attendance. The annual conference took place March 11-12 at the Marriott in Marina del Rey, California.
Customers from around the country came to CASCADE to attend general conference sessions and educational breakout sessions on the topics of automated expense reporting, invoice capture and approval processing. New to this year's conference were hand-on tutorials that took a deep dive into ANALYTICS, Technical Connections, Email Notifications and Admin tools.
Attendees included finance and administrative professionals from organizations in industries that spanned legal, consulting, financial, travel, biopharmaceuticals, higher education, sports, entertainment, non-profit agencies and others.
CASCADE also debuted Chrome River's newest offering, PURCHASE ORDER, which is now in general release. Existing Chrome River customers have been eagerly anticipating the release of PURCHASE ORDER and have already been signing up to implement the module, which is an extension to the Chrome River INVOICE platform.
Alan Rich, financial industry thought leader, co-founder and chief executive officer of Chrome River, gave a keynote address examining how to build a better business through successful projects. By exploring some of the more interesting and notable failed projects of recent years – from removing the Oregon beached whale carcass to launching Healthcare.gov – he discussed how to tackle large change through smaller, but well planned out strategies.
"The Chrome River conference proved to be a great event again," said John Marquedant, owner of JFPM Consulting. "It was very informative and included a healthy mix of what the system can do today and where the company is headed with its products. I work with different clients helping them implement or improve upon their use of the Chrome River modules. Like everyone else, I use the conference to reflect upon the decisions we made to implement the system and assess what is next in terms of industry trends and/or best practices. I was able to leave with a better understanding of how to use the software and also make plans for the future. I appreciated the opportunity to talk face-to-face with Chrome River staff and customers about their issues and experiences."
"Attending CASCADE was definitely worthwhile," said Marti Attanasio, senior financial technical analyst at Ballard Spahr. "The materials covered in both the tutorials and breakout sessions were informative and timely for our firm. I am looking forward to all of the new and exciting features that are coming soon, and I can't wait to attend next year's conference."
CASCADE exhibitors and sponsors included many industry-leading companies that provide services to Chrome River customers, enhancing their user experience and making their lives easier. Sponsors included: BMO Financial Group, City National Bank, CoreTech Leasing, FROSCH, GetThere, Global Exchange Group, Information Builders, IntApp, OneLogin, Source Consulting Group, Thomson Reuters Elite, US Bank, Western Union Business Solutions and Wilson Legal Solutions.
About Chrome River
Chrome River Technologies, Inc. provides expense reporting and supplier invoice automation solutions that uniquely combine the latest available internet technologies with a team of industry-leading implementation and support experts. Chrome River delivers immediate payback via a "Software as a Service" delivery model that requires no hardware, no software, and no long-term commitment. This unique service is easily configurable to meet the needs of organizations worldwide with complex expense management policies and collaborative approval processes. Request a demonstration today and locate additional information about Chrome River Technologies, Inc. and its solutions by visiting the company website at http://www.chromeriver.com or by calling 888.781.0088.