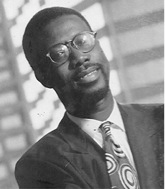 Tampa Bay, FL (PRWEB) March 25, 2014
Haute Design welcomes Cheikh T. Sylla as the newest network member for 2014. Known for his design prowess, Sylla offers 30+ years of experience to his clients and will serve as the network's exclusive member for Tampa Bay, FL.
About Haute Design Network
Haute Design Network of hauteresidence.com selects interior designers that have demonstrated a high level of expertise, professionalism, and accomplishment in their field. This elite circle of leading interior designers is encouraged to expose readers to several elements from past and current design trends as they provide a glimpse into future innovations, while offering both inspiration and exceptional resources for those seeking experienced luxury interior designers and sophisticated interior design firms.
Cheikh T. Sylla is featured on Haute Design Network's comprehensive website as a distinguished member alongside other leading interior designers from across the country. Network members have the exclusive opportunity to interact with viewers by utilizing the Haute Design Network platform via customized blog posts and unique design features. Visit the Haute Design Network at http://www.hauteresidence.com/design.
About Cheikh T. Sylla and SYLLA International
SYLLA International was founded 25 years ago by a husband-and-wife design team with 30 years of design experience each. Sylla is a licensed architect, urban planner and an accomplished surrealist painter. His wife, Cynette, is an interior designer with extensive knowledge in space planning and interior materials. They are joined by their daughter Khoudia, a graduate architect, who handles 3-D visualization and project design.
The firm has completed many projects for a broad range of clients from the USA, Europe, Asia, Middle East and Africa. Their international experience has given the firm the ability to successfully work with clients from various backgrounds and cultures.
For nearly 20 years, the firm has enthusiastically embraced the application of design technology in architecture and interior design and uses advanced 3-D visualization, including Building Information Modeling (BIM) in the design of all its projects. Clients enjoy the use of interactive design technology because it helps them to better see and understand the design of their projects, and thus be able to provide greater feedback, which helps the design of the project.
The firm is well versed in various architecture and interior design styles but finds its greatest strength in modern and contemporary architecture and interior design, especially when challenged by a client who wants nothing less than a cutting-edge design that is unique and breathtaking.
For more information about Cheikh T. Sylla, visit his Haute Residence profile.