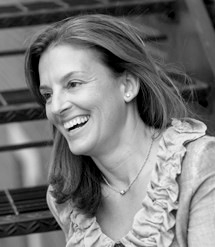 Portland, ME (PRWEB) March 25, 2014
Haute Design welcomes Tracy A. Davis of Urban Dwellings as the newest network member for 2014. Tracy is known for reinventing spaces with 21st century flair an for designing interiors that are uniquely proportioned, individually stylized and dedicated to celebrating all aspects of lifestyles. Her designs are influenced by her travels through Europe, South America and the interior U.S.
About Haute Design Network
Haute Design Network of hauteresidence.com selects interior designers that have demonstrated a high level of expertise, professionalism, and accomplishment in their field. This elite circle of leading interior designers is encouraged to expose readers to several elements from past and current design trends as they provide a glimpse into future innovations, while offering both inspiration and exceptional resources for those seeking experienced luxury interior designers and sophisticated interior design firms.
Tracy A. Davis is featured on Haute Design Network's comprehensive website as a distinguished member alongside other leading interior designers from across the country. Network members have the exclusive opportunity to interact with viewers by utilizing the Haute Design Network platform via customized blog posts and unique design features. Visit the Haute Design Network at http://www.hauteresidence.com/design.
About Tracy A. Davis
Raised and educated in the Midwest, Tracy earned her Bachelor of Arts in Interior Design from Bowling Green State University. After settling in Maine, Tracy founded her design firm, Urban Dwellings, in 2005.
Tracy has served as an editorial advisory board member and contributing writer for Maine HOME + DESIGN magazine. Playing an active role in design education has been a consistent force in Tracy's design philosophy. Inspired by her past instructors, she taught both studio and lecture courses as they pertained to interior design both at the graduate and undergraduate levels at the Boston Architectural College. Tracy has been an active member on review panels and served as thesis advisor. In addition to her academic contributions she has been a guest speaker regarding interior design and particularly her own design aesthetic at various East Coast universities. Tracy has also served as secretary of MIDA (Maine Interior Design Association) from 2001-2003, is an ASID allied member since 2001 and a member of the Portland Society of Architects.
Urban Dwellings, LLC is a Donor to Architalx, a non-profit volunteer organization dedicated to providing educational programs in the field of architecture to Greater Portland and Maine. Tracy's newest venture, Studio Elements, is a collection of custom furnishings, accessories, uniquely restored pieces and work from some of Maine's most talented artisans.
For more information about Tracy A. Davis visit her Haute Residence profile.